10 Ways to Support Local Businesses
Small businesses are struggling right now. Various small businesses have temporarily closed while others have struggled to make a profit while staying open. Some will never re-open their doors, but the ones that will need our support. As a local financial institution, it's important for us to support our local businesses. This is why we wanted to share 10 ways to support local businesses.
1.) Shop Early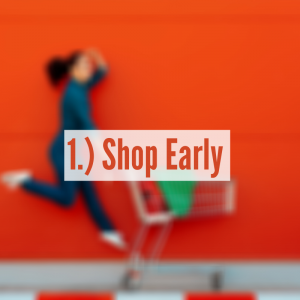 Don't put off shopping you planned for later, like back-to-school shopping. Our small businesses need your help now. If you're in the financial position to do so, check off items on your future shopping list early.
2.) Leave A Review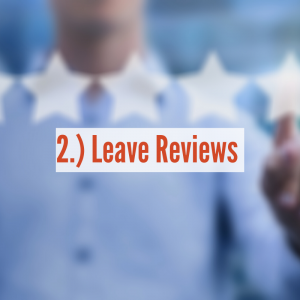 Many of us are working remote and spending a lot more time at home. While you're working from your laptop or phone, take a second to search your favorite local businesses and leave a review. This is a great way to boost the business's online reach.
3.) Buy Gift Cards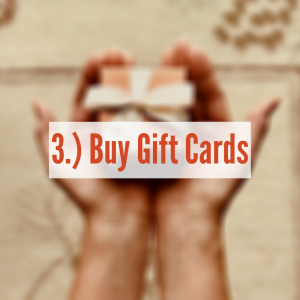 Check to see if your favorite local business has gift cards available. Purchase one for you and one for a friend. Even if you can't use them right away, you can use them in the future and it will help the business right away.
4.) Use Your Expertise
If you're in a position to do so, offer to help a small business advertise online or reach additional customers through social media. Or if your work is open also, offer to bring some fliers to your co-workers.
5.) Check Your Chamber
Brevard & Volusia County Chambers of Commerce are doing a wonderful job of not only promoting local businesses, but providing helpful resources. Many of them do "roll calls" on their social media pages where businesses can let the public know their current operations.
Melbourne Regional Chamber recently launched an initiative, Melbourne: Back In Business, where customers can find a directory of what stores are open.
The Titusville Chamber launched a #LocalLove campaign where they're encouraging residents to share a story about their favorite local business. They're also offering #LocalLove decals for businesses to proudly showcase on their storefronts.
6.) Participate In Takeout Tuesday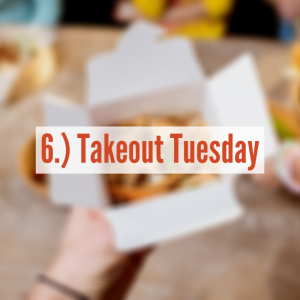 This started as the "Great American Takeout" on Tuesday, March 24th and for some communities it has continued every Tuesday. If you're unable to visit your favorite restaurant, consider ordering delivery or takeout!
Also, a lot of "chains", especially restaurants like fast food, are franchises and are locally owned too. Don't feel bad about getting pizza at Domino's or stopping at your local Ace Hardware. These are likely to be owned, operated, and staffed by people in your community.
7.) Participate In Local Campaigns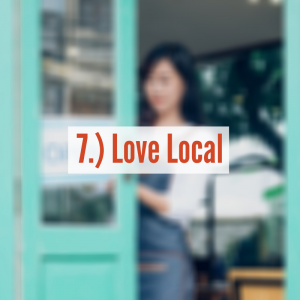 West Volusia Tourism launched $99 for 99 Days that includes bargains as a part of the businesses opening in the area. These including lodging, dining, and attractions.
The MainStreet DeLand Association launched the #SupportDeLandCampaign featuring t-shirts you can purchase as well as "MainStreet bucks."
The City of Cocoa is running a #aboveandbeyond campaign where residents can submit someone in the community they feel has gone above and beyond during this health crisis. They're also running a campaign "We're Open For Business" including hashtags like #ShopLocal #ShopCocoa #CocoaReadytoLaunch.
Check your local tourism offices and city associations to see if they have a campaign running.
8.) Purchase Hand Sanitizer Locally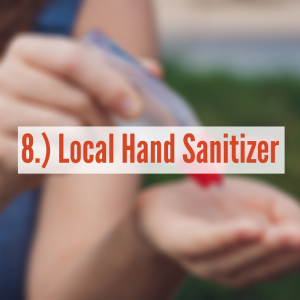 Some distilleries have turned to making their own hand sanitizer due to a nationwide shortage. Consider purchasing your next bottle from a local business. Copper Bottom Craft Distillery is just one local business doing this.
9.) Social Media Shoutout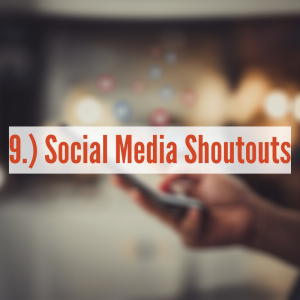 Give your favorite business some social media love by tagging them in a photo or sharing one of their posts.
10.) Buy Artisan Soap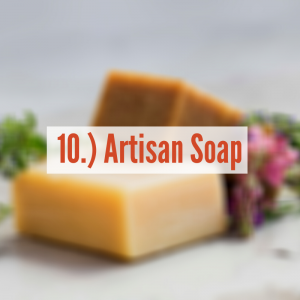 We're all seeing a shortage of soap at the stores, but this isn't the only spot you can find it. Look around your city or ask your chamber if there's a local shop where you can buy handcrafted soap. It's a win/win: clean hands & support local at the same time.