Great Brevard Duck Race
Launch is proud to partner with Crosswinds Youth Services, Inc for the 25th Annual Great Brevard Duck Race. The Great Brevard Duck Race is a major fundraiser for Crosswinds Youth Services, Inc., a local non-profit organization that has been providing life-changing and often life-saving services to vulnerable children, youth and their families in Brevard County for nearly 48 years. People make donations to Crosswinds by "adopting" ducks for the Race.
Viewers can watch some quacky fun on SpaceCoastDaily.com on Saturday, March 25th, at 3:30 p.m.
Adopt a Duck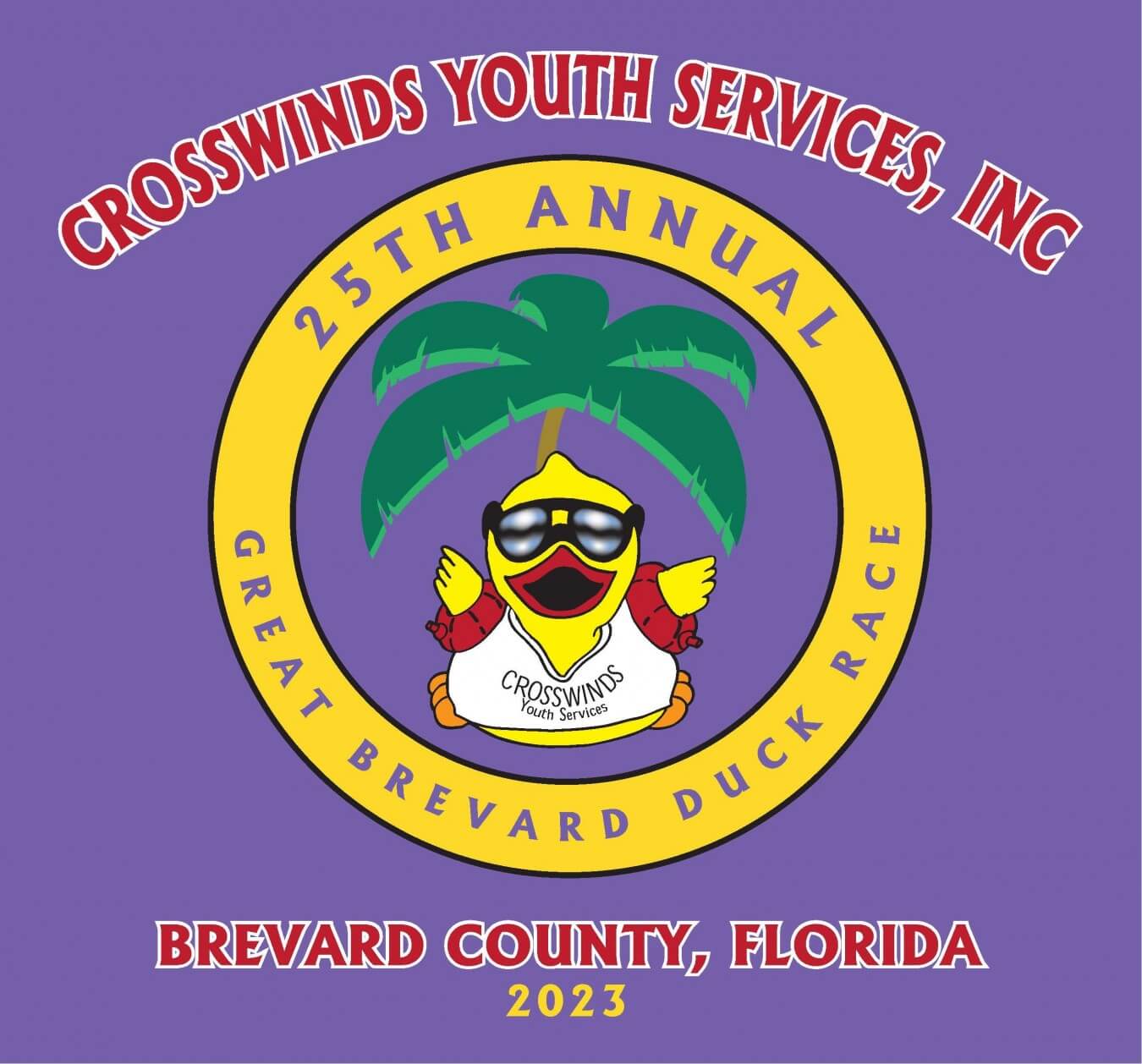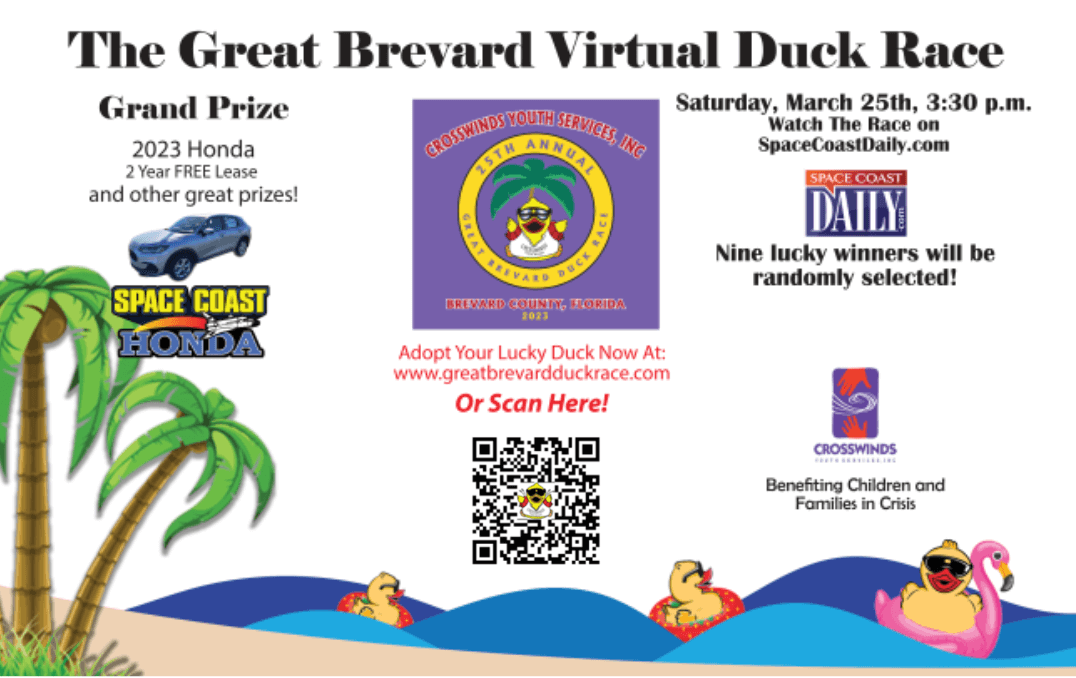 You Could Win!
Everyone who adopts ducks will be entered into the race for a chance to win fabulous prizes including the Grand Prize, a 2023 Honda, free 2 year lease, from Space Coast Honda; a large Big Green Egg Grill, nest, and accessories, from Wassi's Meat Market; a month of cleaning service for your home (4 cleanings), from Nelson Professional Cleaning Services; a lovely Tahitian Pearl Necklace Set with matching earrings, from Bobbi's at Parkside; four (4) two-park one-day tickets to Universal Studios Orlando. Additional prizes include: a full-day fishing trip for two adults aboard Obsession Charters Deep Sea Fishing from Port Canaveral; helicopter flight by Wings of Grace Ministries; 10 – six packs of Free Cookie Coupons to Crumbl Cookies; a gift certificate to experience a day, night, and bio-luminescence kayak tours from A Day Away Kayak Tours; a $100 gift certificate to a catamaran sailing excursion on Sail Cocoa Beach; and 4 – $25 Gift Certificates to the Tiki Beach Grille at Hilton Cocoa Beach Oceanfront.
A complete list of generous sponsors, rules, regulations and prize details can be obtained by visiting www.greatbrevardduckrace.com. For more information about Crosswinds Youth Services, call (321) 452-0800 or visit www.crosswindsyouthservices.org
Adopt a Duck
Any Donation Helps!
If you can, please adopt a Duck or two!
All proceeds from the event help support Crosswinds. They provide shelter, food, emergency services, counseling and other support to our community's most vulnerable children in need, especially during times like these. Crosswinds was able to touch the lives of over 3,000 children, youth and families for the 2020-2021 fiscal year.
Adopt a Duck