Notes From Our Members
Notes From Our Members
We're so proud that many of our members have taken the time to share how they feel about us. We thought you might also like to see what they have to say.
Don H.
Thank you, we were very happy how smooth everything went. Everyone I spoke with was so helpful and able to answer any questions at anytime. We will recommend Launch to all our friends for any of their banking needs. Thanks again!
Steve
Kristin and Gina are great, and everyone was very easy to reach and answer all of our questions and needs. I have forgotten who first helped me (sorry) fill out the loan application in the office but from meeting her to closing It could have not gone any better. Please pass along my thanks to everyone. Thank you again!
Keith C.
The staff of Launch did a great job for me throughout the entire process (of my home refinance.)   (Launch was) supportive and did everything they could to keep things moving while having to deal with the government shutdown, which was an unpredictable complicating factor.  A special nod to Jennifer Honaker. I really admired her patience, and her guidance.  Thank you, again, for your help and flexibility, Monique.
Loretta. D – Titusville
In November 2018 I received approval for a mortgage loan with your credit union. Please thank the incredible mortgage team members, Teresa Erhart, Real Estate Lending Manager, Tiffany Johnson who assisted Teresa and Jennifer Honaker, Senior Mortgage Processor who were instrumental in processing all necessary documents and meeting the closing date I requested to purchase a condo in Melbourne. They did an incredible job and, in my opinion, went above and beyond to meet all the necessary deadlines despite the fact it was a short time frame due to the upcoming Christmas and New Year's holidays and several unusual situations which had to be resolved before closing on December 31, 2018.  I always felt as though I was their number one priority and they were personally concerned about my well-being during the whole process.
Charlene H.
I just wanted to share with you a little information that I'm positive you are already aware of. However if by chance you've somehow been kept in the dark;  I wanted to let you know about the rare and priceless jewel that Launch Credit Union employs. Have you ever had someone tell you that the thought of Jennifer Honaker NOT handling their mortgage made them cringe inside? Well, that's how I felt the day she told me that my application would be assigned to her or possibly someone else. As you can imagine I was filled with instant joy a few days later when she told me my file was assigned to her!  I have worked with her individually and with clients that I've referred to her over the past three or four years and each time she delivers the exact same wonderful service! It is because of her that I continue to do my personal lending business with Launch and why I continue to refer mortgage business to Launch!  She is amazingly patient, courteous, kind and professional! I appreciate all that she has done for me, as well as all she has done in the past to help clients that I could not. She is truly an asset to Launch Credit Union! She's definitely a rare jewel that I feel fortunate to have had help me with my two mortgages. Thanks to her and your staff I can honestly say my purchase and my refinance were both efficiently handled! Kindest Regards,
Robert D.
Thank you very much for taking the time to help me every time I have been there.. Your help and concern is what makes me know that you care about the people you serve.. Have a blessed and happy upcoming year as you have served us this year.
Stephen & Amanda
Thank you very much!  We are very pleased with our home buying experience - thanks in large part to Launch, and in particular, Mary Jane.  From our first meeting with her at the beginning of the process, to the closing, she was an absolute pleasure to work with. She is knowledgeable, helpful, very welcoming, and demonstrates sincere care about her clients.  We are grateful for the efforts of all at Launch for making our first home buying experience a breeze. 
Bill
Thanks to you all. The (Mortgage Department) staff was incredibly helpful as is everyone I have ever dealt with at Launch. I appreciate you folks!
Bill E.
You guys were great and all of the agents and the closing agent were very impressed with Launch - Thank you
Sharonda B.
Thank you for all your assistance (hard work) and providing us timely information to make a sound decision.  You have a great personality and have the customer's best interest in mind!  In a nutshell, you want what is best for the customer!
Karl & Loreta S.
You guys are rock stars in my book!  Thank you for your professionalism and guidance while we purchased our new home.  From my family to all of yours  HAPPY HOLIDAYS AND MERRY CHRISTMAS!  
James A.
I just wanted to thank you and Mary Jane again for all the help! The closing went smoothly and we are now getting the house ready for us to move into next week.  Just want to let you know the title company was very impressed with how well Launch did and how easy it was to work with you. We also appreciate the fact we save not only the $350, but also the $850 you normally get charged if you go through a bank.  Thanks again for everything!
Marian H.
It was fantastic.  Jennifer worked up the numbers.  The savings is fantastic.  Putting both mortgages together is saving us $1,454.00 a month, which is unbelievable!  I'm just so thrilled and thankful.
Rosalie R.
Noha went beyond my expectations in all ways.
David P.
You were great in helping us through the process (of financing our home).  You were quick with any response to our questions, very easy to talk to and we felt very at ease dealing with you. I rate you all "A"s in everything.  I look forward to seeing you when I go inside to do my banking business at Launch and I will  always say "hey".
Arvin W.
10+ years ago, I opened a checking and savings at your South Daytona location.  My credit was poor, very little savings and (to put it mildly) I wasn't that great at managing money.  One of your loan officers helped me get a low balance credit card, and I began trying to improve my money management and credit score. Today, my credit score is almost 800 and in part because of the opportunities you have given me, I've been able to buy homes and live a better life.  Thank you for helping people like me improve their quality of life. I've always had a good experience at the South Daytona location.  Sometimes, I wouldn't have actually stepped foot in the door for a year, and yet when I did, the manager and staff called me by name. That is incredibly impressive, especially in an era when people change jobs so often; it seems many of your staff stay for many years. Their knowledge and support are invaluable to your customers. Keep up the good work and don't forget to reward those who do such a great job for your credit union; people like Susan Thomas.
Jennifer S.
I had the best experience getting my home loan and closing. Any company I worked with, including the Insurance company mentioned how easy it is to work with Launch. Even the title company was was bragging on how much they love the relatively short stack of closing documents from Launch CU. My loan officer, Jennifer helped make the process so easy. Thank you Launch CU!
J.D.
Tracy E Mulligan is a true professional with a heart for her clients. I have dealt with others in the past and they all act like they are doing you a favor, but she is the other way around! I will never deal with anyone else. She will be highly recommended to all my friends, neighbors, family, and acquaintances. She answers the phone too! A++ Thank you Tracy!
R.K.
Tracy is one of the most meticulous and organized individuals you will ever meet. My refinancing was completed in a timely manner, and Tracy was such a pleasant person to work with. I appreciated her professionalism and her consistency with keeping me in the loop. Launch is fortunate to have such a knowledgeable individual handling their mortgages. Thank you, Tracy!
M.
Jennifer was quick to reply and made sure we had everything completed with time to spare before closing. I will recommend to anyone I know looking to buy a house.
L.
Jennifer is amazing she keep you in form the whole process and it went so fast!!!! I was extremely pleased and thankful! She kept too well informed as well as suggested other option that would best suit your needs. Her user friendly approach was just great! You will love doing business with Jennifer and Launch Credit Union!
Robin M.
Jennifer was very professional and accommodating, especially working around my work schedule. The process of obtaining my loan was quick and easy thanks to her.
R. M.
Ms. Jennifer Honaker, Mortgage Specialist, worked diligently and steadily on our application, despite some problems that we had.  She explained expertly the questions that we asked, all the while expressing respect, courtesy, and politeness amid sincere friendliness, supported by confident professionalism.  Please consider recognizing Ms. Honaker's contribution to our customer satisfaction.  She reflects superbly on Launch CU's excellent reputation.  We thank Ms. Honaker for helping us.
D.A.
Gerst Is First - My situation was an odd one, with family members and realtor oddities, and she handled it like a pro from Dover. And i haven't even been to Dover.  Anyway, go with Jenn, because she is the best.
Rockledge
Everything was handled very professionally. The process was explained in detail and the pre-qualifying process was easy and fast. Overall I rate the service as excellent!
D.H.
Launch CU has serviced my bank accounts and mortgage for years. I have been very pleased with their services, loan rates, and employees, so much so, that I refinanced my mortgage with them. Jennifer Gerst was my Loan Specialist for the re-fi and made the process a breeze! She was a pleasure to work with.
M.D.
Cony was absolutely amazing with working with me on the purchase of my first home. I was naturally very anxious about the whole process but Cony's calm demeanor, quick responses and constant communication along with her patience to constantly answer my questions and educate me throughout the process, made the entire experience seamless and enjoyable!
L.E.
Tracy made buying a home a great experience me. She explained everything for me in detail, she always answered my calls or responded back to emails in a timely manner. She answered as my questions and informed me exactly what I needed to do to become a new home owner. Now I am, thanks to her hard work and dedication.
A.P.
The entire process went smooth and flawless. Tracy did most of the legwork keeping us informed, step by step, of what needed to be done next. If I recollect correctly, it took less than a month until closing. Tracy is very knowledgeable and an excellent mortgage expecialist. If she doesn't know the answer of a question immediately, she will investigate and get back together with you. We definitely had a very pleasurable experience doing business with Tracy Mulligan and Launch Credit Union.
M.T.
Enjoyed the whole Launch experience. Friendly home town atmosphere . Glad I made the decision to ReFi there . Seems Launch is a good alternative to the corporate banks . Enjoyed the customer service attention .
L.P.
We really enjoyed working with Cony. She was knowledgeable of the process and very timely in providing us documentation or getting us requests for additional information. We liked the fact that she was able to be all business when it was needed to keep the process moving along, but very friendly when we all had a breather and could chat about stuff. She is customer oriented and made this sometimes very tough process a much easier process.
J.H.
We were looking to refinance and contacted Launch CU to compare rates and closing costs. Jennifer provided all the information we needed to make a decision. She outlined what documents were required and a breakdown of the fees involved. It was an extremely smooth process and everything worked out with the refinance as expected, we closed on the date we requested. Jennifer did excellent work on preparing our loan for processing and kept us well informed along the way, answering any questions we had about the process irt our specific situation. Thanks Jennifer and LFCU, it's a pleasure working with you!
John W.
This is one of the best credit cards I have ever gotten.  I love it.  The web account online works very good.  Never had a problem that the credit union couldn't fix.  Just want to say thanks for the chance of having a credit card worth having.
Diana & Gil H.
Dawn helped us so much...made our IRA experience great.  She went way beyond helping us.  She did the whole transaction for us.  We thank you.  She is wonderful.
Lynda M.
Thank you for all the helpful hints you send.  I appreciate them and your service!
Dana F.
Shawn & Sharon were very helpful and friendly to us.  Also Sharon was very helpful with ideas on how to become debt-free.
Derek V.
Due to layoff and surgery, I have had the most financially difficult years in a long time.  Sharon C. went out of her way, not only to help me with what I came in for, she provided compassion and understanding as well as counsel and perspective.  As a result of my time across her desk, I left there feeling much better about my situation.  Every now and then you run into someone who restores your faith in people.  Sharon did that for me.  I thank her for that.
Craig M.
Always meeting my needs.
Alfred B.
Exceeded my expectations.  I met with Sharon who not only showed me a way to get rid of a high interest loan, but also how to reduce my unsecured credit debt.  I can't express how much Sharon's personal interest meant to me.  She is great!  The staff here is the very best.
Helen K.
Sharon has been wonderful for putting me on the road to credit rating improvement!
Cindy K.
Best banking facility in Brevard County.  Best people!  So very friendly, courteous, awesome.  Every time I enter this facility, I leave happy and glad I stopped.
Wanda C.
Sharon exceeded my expectations.  She allowed me to vent my frustrations about another account and competitor and then provided info I did not expect.
Dave M.
Appreciate the quick service in getting my account from Lincoln Financial back here to my home account.  Best of all, I didn't even leave my chair here at the house, and you all saved me money in the process....(best part).   Appreciations all around!
Ruth & Ann B.
Nikia was fantastic!  Excellent customer service, very personable.  She answered all questions and I'm impressed with her knowledge and professionalism.  Great experience!  Will recommend this credit union!
Dionna R.
The Rockledge branch has great and friendly people that work there. There also always willing to help in any way they can!
Elisa H.
Friendly and personal staff. Always ready and willing to help.
Beth K.
I love the friendly, helpful staff! The wonderful teller was also a notary! She really helped me out!!! Love Launch! Been with you guys 18 years now!!! Cheryl at South Daytona branch is awesome as well.
Abigail V.
I love the friendly employees of Launch and the convenience of banking on KSC property! I have been a loyal member for decades.
Sherry D.
I have been banking with you all for 19 years! I love the personalized service that you receive. You're not a number, you are apart of a family there! I am so excited on the new changes that the credit union is making! 
Amy T.
I love the personalized service and the all around happiness of your employees. It an awesome feeling to walk into a branch and feel like you have a relationship with the team there. They gave us a truck loan when no one else would so we could rebuild our credit. That was nearly four years ago and two vehicles later. Now my family and I will be buying our first home this year. I am forever grateful for their customer based approach!
John T.
Love the convenient location at work (KSC-MFF)!
Dwyla M.
We like the electronic deposit capability; just snap the front and back of a check and viola, when in a day or two your funds are available!
Kimberly L.
We like the one on one attention you get. No matter how small your issue might be in the grand scheme of things the focus is the same as if it was a big concern - it feels like a small family bank but the services are large!
Sharon R.
Friendly, prompt service.  Very thorough.  Love banking here!
Jackquelyn N.
Launch always exceeds my expectations.  I am extremely happy with all services and the Rockledge branch.  Mrs. Sharon C. has made a big difference in my life, my credit and my well being.
Josh M.
Most of my work is out of state, but I won't give up my credit union. The mobile check deposit is a Very useful feature!
Lindsey C.
Teller, Tomeka is so wonderful every time I come through the drive thru. Angela is awesome and very friendly.
James P.
Auto loans service is outstanding.
Melinda G.
Launch is the best credit union. I'm truly thankful for the service provided to myself and my family at the Rockledge branch. I never experienced so much awesome service. I love it here.
David H.
My credit card was compromised. The entire staff was great and made the experience less stressful.
Michael M.
Debbie L. has helped me and is exceptionally knowledgeable, helpful, and makes me want to continue doing business with this bank.
Elizebeth R.
Excellent customer service provided by Michelle in Titusville! Felt like I was working with a friend not just a financial institution.
Lori P.
Moved from Cocoa Beach, back to Orlando for work. Will not change banking! Best place ever had! Customer service has always been #1! Thank you KSC/Launch! Keep up the great service!
Shenell P.
Great bank, the best bank I have ever had.
Gregory L.
Much better than any bank out there!
Kathy W.
Awesome!!! Been with them for years!!!
Maude H.
Awesome credit union.
John A.
Every time I do banking here you all exceed my expectations.
Maria F.
I love how this is community based and for the people.
Mary T.
In today's busy business climate such care and concern are rare and refreshing.
Don P.
I just wanted to say thanks to Mary Jane in the Melbourne branch for such an easy and quick refinance! It was truly a pleasure working with her as she stepped me through the entire process with no issues or complications. Appreciate the great work by everyone at Launch Credit Union.
Don S.
A lot of people e-mail to complain, well this is not one. Connie took care of everything. I mean everything; she took the time to help me set up my online banking and explained how it worked. I didn't expect that. She made me feel very comfortable. Job well done!!!!!!!!!
Fay J.
I had to let you know how efficient, knowledgeable, timely, kind and responsible Sherry was during the processing of our HELOC loan we applied for last week. Simply put, Sherry is THE most efficient loan person I have ever dealt with!!! Launch CU should be proud to have her on its staff.
Kelly K.
Absolutely amazing experience.
Ron S.
Cindy has gone above and beyond on getting my auto loans approved. She is indeed one of a kind in this Credit Union. Always cheerful and down to earth, she continuously goes the extra mile in treating members.
Charles C.
Thanks for all of your help. You have made this one of the easiest financing experiences ever, especially with the convenience of e-signing. You, and the Credit Union, are doing things right.
Victoria R.
Rose was extremely helpful and answered all questions knowledgeably. Thank you!
Jamie W.
Dawn went out of her way to offer assistance in making my financial future much brighter. She is truly an example of how to deliver excellent customer care and provide someone with a better state of mind when it comes to their finances.
Adrian R.
Ruby started my accounts and she was the best. She was truly outstanding, knowledgeable, efficient, and completed all requests quickly. Also, going through the drive thru is a great experience, as well as speaking with a loan officer.
Linda M.
Great staff and services.
Susan R.
I had about 19 issues I needed fixed, (2 or 3 actually) and Angel did THEM ALL! She is knowledgeable, friendly, patient, and courteous. I can't thank her enough! Customer satisfaction is off the chart.
Kathleen W.
Beverly helped me begin to get my credit back on track and motivated me to get it done. She showed me that it is doable.
<!- end panel-body -->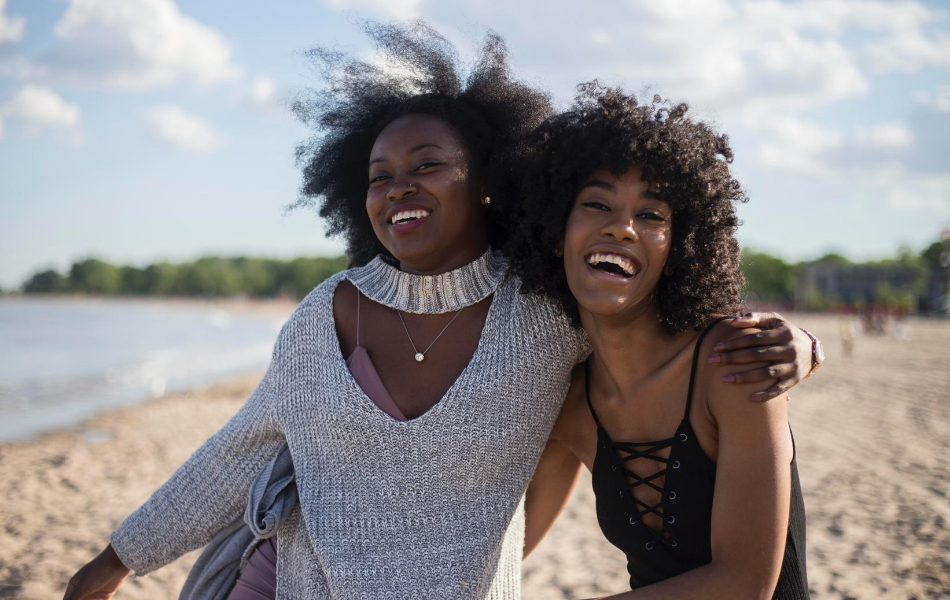 #LaunchMyGoals
We know our members have financial goals, and that's why we are here. It's part of our Mission Statement. It's part of why we exist. We hear stories from our members every day about how Launch has been able to help them reach their financial goals. Now, we want to hear from you! Share your Launch story via social media with #Launchmygoals for a chance to win a $100 Visa gift card. Thank you for letting Launch help you reach your goals! Be sure to tag us @launchfcu when you post.
Learn More