Keep Yourself Safe
Recent Alerts:
Some members have recently received phone calls with the caller ID showing Kennedy Space Center Federal Credit Union, asking for personal information. Launch will never call and ask for personal identifying information by phone. If you receive a phone call requesting information regarding your credit card, do not provide any personal information. Please treat it as suspicious and call our Contact Center at 321-455-9400. Be vigilant at monitoring your credit card for any suspicious activity. We always strive to protect our members from fraudsters.
Real-Time Alerts for Your Convenience
Launch CU offers real time fraud alerts. With fraud text alerts, you can help prevent fraudulent transactions from occurring on your DEBIT and CREDIT cards. Launch CU does not charge you for this service; however you may incur messaging charges from your wireless carrier.
Fraud and Scam Alerts
With the Coronavirus , sadly, scammers are taking advantage of consumers, enticing them with bogus offers, including Coronavirus treatments, cures and more. To help you from becoming a victim, the Federal Trade Commission recommends the following:
Don't click on unfamiliar links
Do not open emails claiming to be from the Centers for Disease Control and Prevention (CDC).
Ignore online offers for treatments and vaccines (There currently are none)
Do not donate to charities or crowdfunding. They could be scams. Do your homework before sending any money.
Please visit https://www.consumer.ftc.gov/features/coronavirus-scams-what-ftc-doing to learn how to not become a victim.
Report a Scam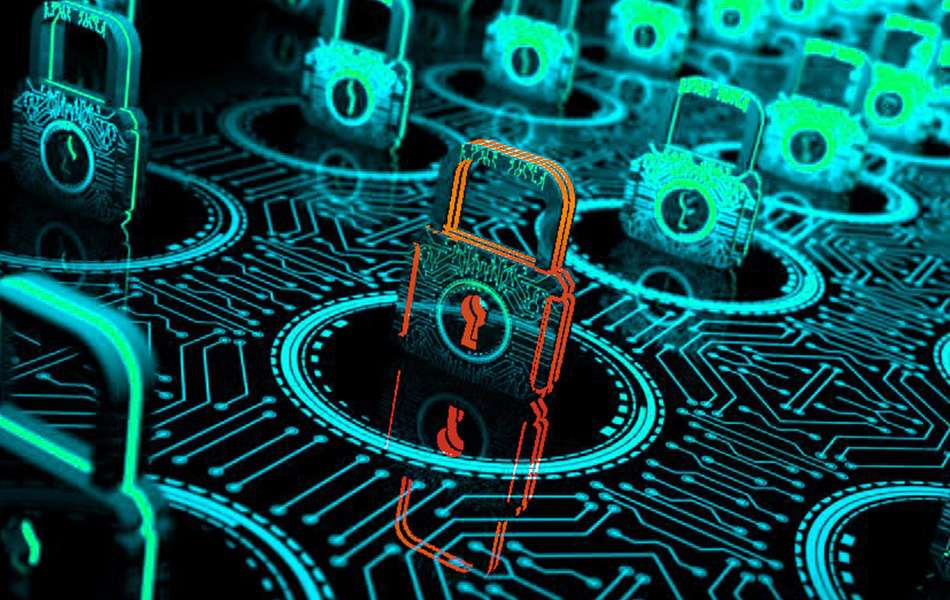 What is Identity Theft?
Someone willfully steals your personal information, such as checking and savings account numbers, credit card account numbers, driver's license number or your social security number.
Your data is used to assume your identity or to access your accounts.
Your checking and savings accounts can be drained; your credit cards used to their maximum limits; loans taken out in your name—all without your knowledge.
TIPS from STOP.THINK.CONNECT.™
Scammers will go to any length to obtain your account information or to steal your identity. Be aware, stay prepared, and you'll lessen the chances of falling victim to identity theft.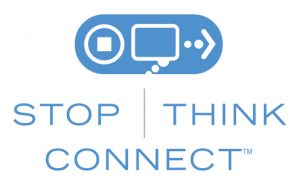 Launch CU has partnered with STOP. THINK. CONNECT., the global cybersecurity education and awareness campaign. As a partner, Launch CU will promote the importance of online safety and help our community stay safer and more secure online.
Online safety and security are shared responsibilities; together we can make a positive impact in our digital world. Stop.Think.Connect provides great tips to help you protect your personal and financial information. Follow STOP.THINK.CONNECT. on Facebook and Twitter.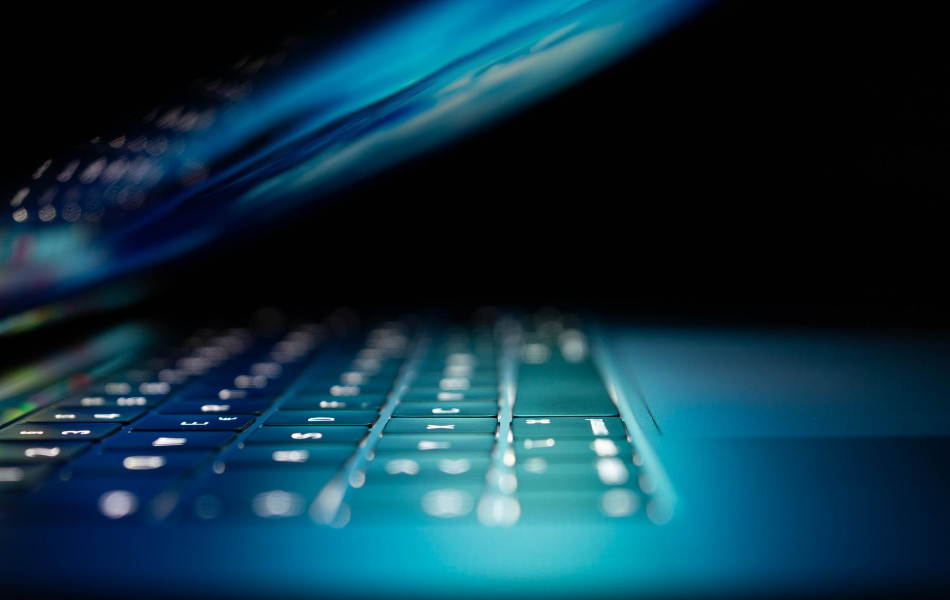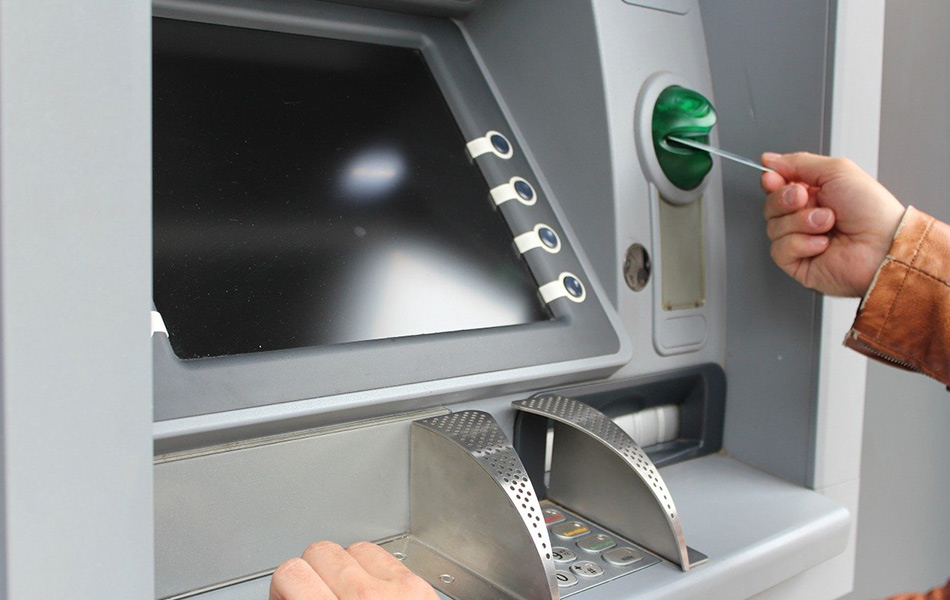 ATM Safety Tips
Here are a few tips:
Be alert: Observe the surroundings for any suspicious persons, vehicles or circumstances. Make sure the ATM is in a visible spot and that it's well-lit if you're using it at night.
Be prepared: Have everything you need out and ready. Your transaction will be faster and safer.
Be courteous: If the ATM is in use, don't stand directly behind the person using the machine.
Better safe than sorry: Never begin your transaction if a stranger has a clear view of the ATM keyboard or if you see a suspicious person or vehicle loitering. In either case, leave the area immediately and consider contacting law enforcement.
Leave quickly: Once you've successfully completed your ATM transaction, leave. Do not count or otherwise visually expose any cash.
Be Mindful of ATM Skimmers: Review our blog post to learn how to identify and avoid ATM skimmers.
If you have any questions about keeping yourself safe from identity theft, online attacks or ATM safety, please give us a call at 321-455-9400 (inside Brevard) or 800-662-5257 (outside Brevard) or come visit us at any one of our convenient branch offices.
Security Training Modules
Interested in testing your knowledge of phishing, viruses and more? Visit our Security TEAM website where you can take online courses to learn valuable information about online fraud, social media dangers, viruses, firewalls, old computer disposal, home computer tips and much more. Test your knowledge at the end of the course and print a completion certificate.
Launch CU will never ask for your personal information by phone, text or email.
Please be aware of a recent texting scam that says your debit card is being deactivated, and to call a phone number to provide personal information. If you receive such a text, do not call the phone number. If you provided the information to the phone number listed, please visit any branch to be reissued a new debit card, or call our Contact Center at 321-455-9400 or 1-800-662-5257 to have a new card ordered.
Members should also be aware of an online malware (virus) threat named the Citadel banking Trojan. This is a browser malware that launches fake pop-ups during online banking transactions in an attempt to trick the user into re-entering log-on credentials. Do not click on the pop-up and enter any personal information.
This virus originates from the internet browser, not from Launch CU Online Banking.
The Launch CU Online Banking is safe and secure, and your accounts are not compromised by this popup. However, it, and other scams, viruses, and malware, are attempts by outside individuals to obtain personal information. Launch CU urges you to exercise caution and not respond to any unfamiliar pop-ups when accessing Online Banking.
As a reminder:
Never click suspicious links.
Avoid using out-of-date software versions.
Run full system scans at least once a week.
To learn more about online threats visit https://www.fbi.gov/investigate/cyber.
Additional Resources:
For additional information about identity theft, visit the
Federal Trade Commission's site
and/or call the FTC's Identity Theft Hotline at 877-ID-THEFT (877-438-4338).
If you have any questions about the security of your accounts, how to protect your identity from theft or about keeping yourself safe in public when using an ATM, please give us a call at 321-455-9400 (inside Brevard) or 800-662-5257 (outside Brevard) or come visit us at any one of our convenient branch offices.