For mortgage or home equity lines of credit payoffs, please submit your request to mtgservicing@launchcu.com, along with the date of payoff required and the member's written authorization. Please note, digital signatures are not permitted for payoff requests. For more on mortgage servicing, please visit our Mortgage Servicing page
---
How Can We Help You?
| Mortgage | HELOC |
| --- | --- |
| | |
| Launch Offers Purchases, Second Mortgage, Refinance, and Lot Loans | Launch Offers a Fixed Rate and Variable Rate Home Equity Line of Credit |
| Learn More | Learn More |
---
Launch Makes Mortgages Simple
Let's face it, the mortgage process can be intimidating and frustrating. We know. We get it. Whether you're looking to finance your first home, your next home, a vacation home, a piece of property for your future dream home, or refinance your current home, we want to be there every step of the way.
When you finance with Launch CU, your home loan stays here, and we're here to answer all your questions face-to-face. All of our mortgages are serviced-in house, this means that we will never sell your mortgage.
You may be asking yourself, "How much home can I afford?" You are on the right track. Utilize our mortgage calculator to determine how much home you can afford so that you know where to start your shopping. Looking for tips? Our mortgage tips will get you off on the right foot.
---
Apply for a Mortgage
| Purchase |   | Refinance |
| --- | --- | --- |
| We offer conventional fixed rate loans on owner occupied residential dwellings, rental properties, and second homes in Florida. |   | Rates are at an all-time low. Refinancing your home may save you money. |
| Apply Now |   | Apply Now |
| Second Mortgage |   | Lot Loan |
| --- | --- | --- |
| A second mortgage provides you with a lump sum, which is excellent for larger home improvement projects or to pay off high-rate debt. |   | Let us help you finance the perfect lot. |
| Apply Now |   | Apply Now |
---
Apply for a Home Equity Line of Credit
With a Home Equity Line of Credit (HELOC), you are able to borrow up to 80% of your property's value, with a maximum loan amount of $250,000.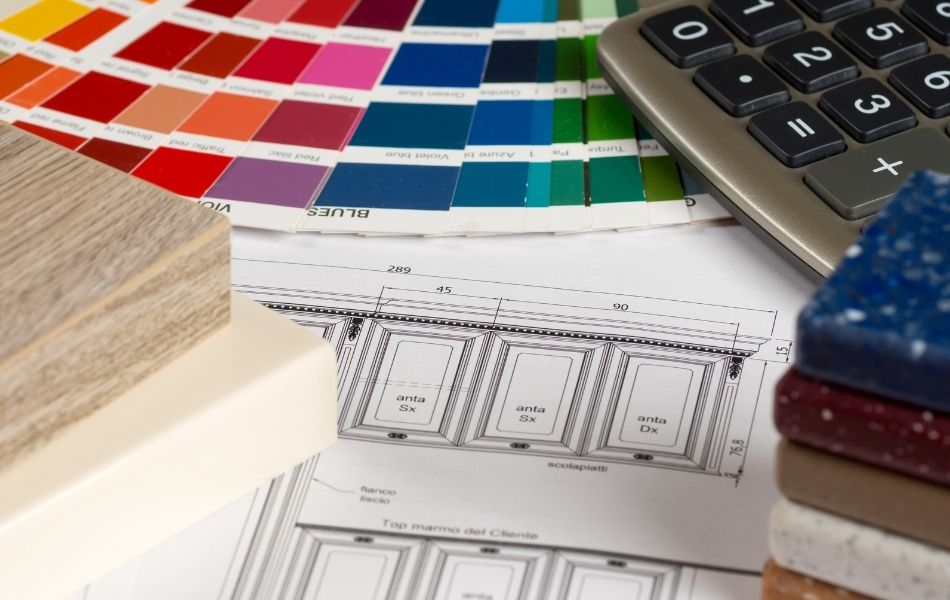 ---
Launch Your Way to Home Ownership
No Down Payment Mortgage Option
We understand that the traditional 20% down payment doesn't always work for our members. Launch is proud to offer a No Down Payment mortgage option. Our 100% financing home loan launches you into home ownership as fast as you can say "Blastoff". While you are still responsible for closing costs and prepaid reserves like inspections, insurance, and taxes, our No Down Payment is a great home financing option for first-time homebuyers that allows you to purchase a home with less money up-front. Just one more way Launch can help you Go Beyond!
Features:
Purchase a home with less money up-front
No Application Fees
No pre-payment penalties
No intangible tax
No hidden terms
Local servicing (we don't sell your mortgage)
Can be combined with our HomeAdvantage® Program so you can earn rewards to be used to lower closing costs, reduce agent commission, or receive cash back
Requirements:
Must be a Primary Residence**
Minimum credit score of 700
Debt-to-income ratio (DTI) cannot be more than 41%
6 months in reserves required**
Escrow required**
Terms up to 30 years
Must have direct deposit with Launch**
Must have Mortgage payment set up on Auto Pay
Must be employed at least 3 years in the same line of work
Must not have a history of bankruptcy or foreclosure
View Our Low Rates
Apply Now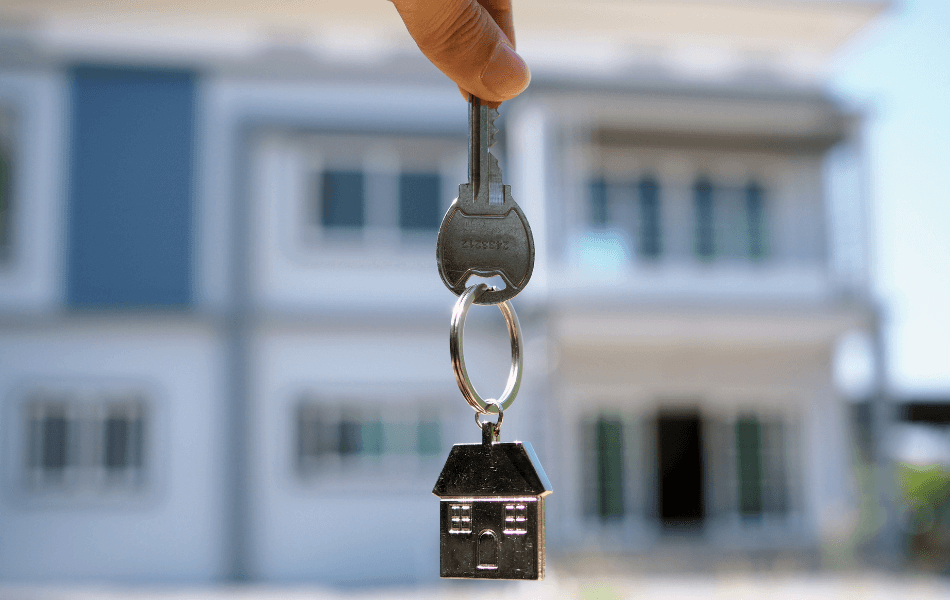 ---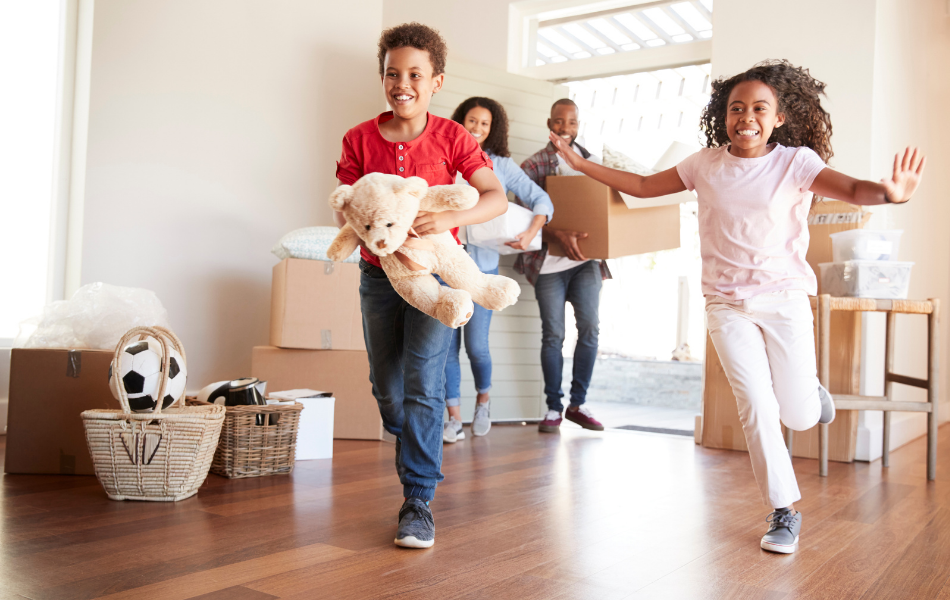 Home Loans For As Little As 3% Down
Buying your first home is a major investment, and you may not have enough saved up to put down 20% for a down payment on your new home. We are here to help. We can help you unlock doors to your future for as little as 3% down.
No Closing Cost Mortgage Option
Save up to $5,000!*** when you buy or refinance with our No Closing Cost Option.
Save money up front NOW when you need it most
Flexible terms to fit your needs
No points, fees or closing costs
LOCAL decision making and FAST closings
We don't sell your mortgage – Local Servicing
Down payment as low as 3%****
View Our Low Rates
Apply Now
---
Home Loan FAQ's
1.

What is the difference between a First & Second Mortgage?

A first mortgage is the primary loan on your home. A second mortgage is any loan that you take out on the equity you have built in your home. Equity is the appraised value of your home minus what you owe on the first mortgage.
2.

What is the processing time for a 1st mortgage?

Generally, a first mortgage can close in four to five weeks.
3.

What is the processing time for a 2nd mortgage?

Approximately 2 - 3 weeks.
4.

What is the processing time for a Home Equity Line of Credit?

Approximately 2 - 3 weeks.
5.

How does a Home Equity Line of Credit work?

With a Home Equity Line of Credit, or HELOC, you have control over how much you need to borrow and when. You pay interest only on the amount you borrow. The maximum you can borrow on a HELOC is $150,000.
6.

What is LTV (loan to value) and how is it calculated?

The acronym LTV means loan to value and is calculated by dividing the loan amount (all liens) by the value of the property. (CLTV)
7.

What are closing costs?

Closing costs are charges and fees that apply to mortgage loans. Generally, these fees include, but are not limited to, application fees, appraisals, title insurance, doc stamps, recording fees, etc.
We Offer a Full Suite of Mortgage Products:
| Loan Type (Fixed or Variable) | Fixed |
| --- | --- |
| Loan Term | 10 years to 30 years |
| Borrowing Parameters | Must be an owner-occupied residential dwelling in the State of Florida |
| Loan Amount | $50,000 to $1,000,000 |
| Loan-To-Value | Up to 97% (lesser of appraised value or sales price) |
| Private Mortgage Insurance | Required if loan to value is more than 80% |
| Down Payment | As low as 3% of sales price* or appraised value, whichever is lower |
View our First Mortgage Information Sheet.
Questions? Please Submit Your Information Below
Give us a call at 321-455-9400 (inside Brevard) or 800-662-5257 (outside Brevard) or come visit us at any one of our convenient branch offices. We'll be happy to talk about your mortgage options based on what you'd like to achieve.
*
Programs, rates, terms, and conditions are subject to change without notice at any time. Savings account required for loan. Only a $5 minimum deposit required to open account and become a Launch CU member. You can become a member if you live, work, worship, or attend school in counties we serve. The rate you pay will be based on your credit history. If your risk profile puts you in a higher risk category your rate may be higher. Your APR will vary based on your final loan amount and finance charges. APR means Annual Percentage Rate.
**
Certain restrictions apply. Member must have their direct deposit with Launch with a minimum of 30 days on record. Direct Deposit must be equal to or more than the estimated mortgage payment amount. Mortgage payment must be set up on auto pay. Member must have 6 months of the total monthly mortgage payment in checking/savings account. Escrow required (Launch will pay your property taxes and homeowners annual premium from the escrow account established at closing).
Available on select single-family purchase home loans; not available on refinance, condo, manufactured/mobile homes, jumbo loans, and lot loans. Must be primary residence. 100% financing of verified property value or sales price at time of financing. Subject to program creditworthiness criteria, credit approval, verification, and collateral evaluation. May not be combined with Launch's No Closing Cost Option. At loan closing, borrower responsible for funds to cover prepaid reserves and closing costs such as inspections, appraisals, title insurance, etc. Private mortgage insurance required.
***
Available for new purchase or refinance. Cannot be used to refinance existing Launch Credit Union debt. Launch CU will pay borrower closing costs up to a maximum amount of $5,000 excluding private mortgage insurance, prepaid interest, home owner association fees, or funds to establish the member's escrow account. If the borrower pays off the mortgage within the first 3 years, they will be required to reimburse Launch for a portion of the closing costs paid by Launch. Choosing to take advantage of this offer will add .375% APR to member's qualified loan rate. Offer available for a limited time and subject to change without notice.
****
Maximum 97% Loan-to-Value (LTV). Must be owner-occupied; primary residence or second home only. Maximum loan amount $1,000,000. APR = Annual Percentage Rate. Example: for a $100,000 loan for a term of 30 years with an interest rate of 3.125% (3.233% APR), the monthly payment will be $428.38. Sample payment includes principal and interest only; taxes and insurance will increase your payment. The rate you pay is based on credit history and term. Loans exceeding 80% of the appraised value of the home require private mortgage insurance. Programs, rates, terms, and conditions are subject to change without notice at any time. $5 deposit required to join.