Hit The Road With An Auto Loan From Launch CU
How Much Car Can You Afford?
If you are in the market for a new or used vehicle, apply for an auto loan with Launch CU. With our low auto loan rates, personalized service, and flexible terms, you just can't go wrong.
At Launch CU we believe in easy vehicle loans, made to help you determine how much your monthly auto loan payment could be.
How Much Car Can You Afford?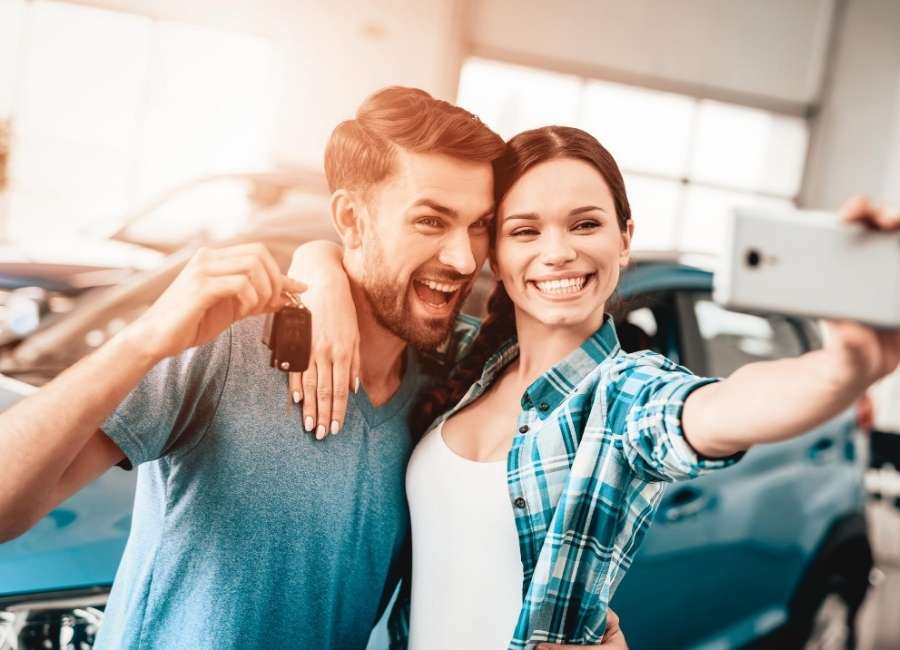 Benefits of A Launch CU Auto Loan:
Low Rates
Flexible terms
Option to defer payments for 60 days**
Automatic payments
The ability to apply for your auto loan online, and even sign for your loan electronically
Personalized service: we will find a payment that works for you
Check Our Rates
We Can Get You To Where You Are Going For Less
If you are in the market for a new car, or are looking to refinance your current auto loan, we can help! No matter where you want to go, and how you want to get there, we can make it happen. Launch CU offers great, LOW vehicle loan rates with flexible terms.  At Launch CU we believe in personalized service. We will find a payment and term that works for you. If you currently have an auto loan with a different financial institution, call us to see how we can save you money! Applying online for your auto loan is easier than ever with our web loan application. You don't even need to be a member to apply online or over the phone. Apply online today, or give our lending center a call at 321-456-5441 (inside Brevard) or 800-662-5257 (outside Brevard). We are here to help you get on the road faster and for less.
Apply Now
Auto Loan Pre-Approvals
When shopping for a car, truck, motorcycle, boat, or RV, get pre-approved at Launch CU. With your auto loan pre-approval we will give you a loan check, (draft), to take car shopping. This draft will save you time and money at the dealership, making your overall car buying experience much easier.
Get Pre-Approved Now
Benefits of an Auto Loan Pre-Approval include:
Saves time at the dealership
You'll know how much you can spend
Reduces the amount of paperwork to sign at the dealer
You'll know what your monthly loan payment will be
You can negotiate your best deal with cash in hand
View our auto loan rates, and loan promotions created to save you money on your auto financing. To get your auto loan pre-approval call a friendly Launch CU loan specialist at 321-456-5441 or simply apply online now.
What Happens Once I Pay Off My Vehicle Loan?
First, congratulate yourself!  That's an achievement!  Once your vehicle loan is paid off, your lien is satisfied.  The title to your vehicle will remain electronic unless you request the paper title to be printed from the State of Florida.
As the vehicle owner, you may request the title at any time from the Division of Motor Vehicles (DMV) website or your local county tax collector's office for a state processing fee of $4.50.  Paper titles are generally mailed within 2-3 business days of the request. 
Many tax collector offices also offer same day title printing for $10.00. If you have questions concerning this process, you may contact your local county tax collector's office or DMV at 850-617-2000.
Names You Can Trust
Let Launch be your one stop shop in the vehicle buying experience. And if you're not a Launch CU member yet, they'll take care of that part for you too.
As trusted partners,  our Affiliated Dealers will provide you with on-the-spot Launch CU financing—with the exact same rates, terms and loan features you'd get if you applied directly with us.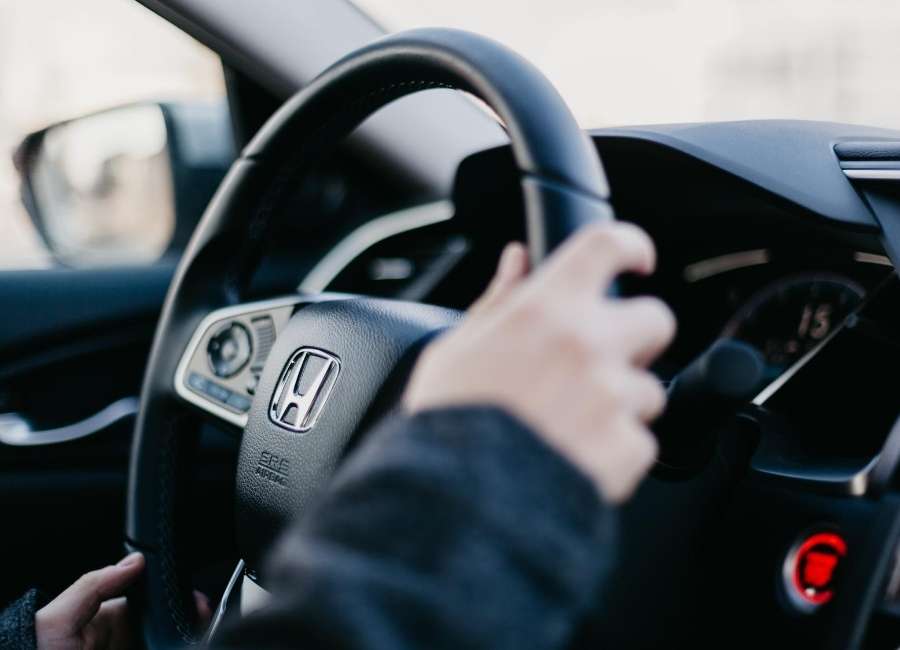 Auto Loan Protection
Launch CU is proud to work with CUNA Mutual Group to make products available to our valued members at competitive rates. Our auto loan protection products include: Guaranteed Asset Protection (GAP), Mechanical Repair Coverage (MRC), and Payment Protection/Insurance.
Guaranteed Asset Protection (GAP) is like an airbag for your vehicle loan.
If your vehicle is totaled or stolen, GAP could help fill the gap between what your car insurance will pay and what you owe on your loan, to cushion you against sudden out-of-pocket expenses. These expenses could cost you thousands of dollars.
Fair market value doesn't seem fair if your car is totaled, because you could end up owing more on your loan than the insurance company says your vehicle is worth. Don't let a wrecked car wreck your finances!
Call Launch CU at 321-455-9400 and get GAP today.
Your purchase of MEMBER'S CHOICETM Guaranteed Asset Protection (GAP) is optional and will not affect your application for credit or the terms of any credit agreement required to obtain a loan. Certain eligibility requirements, conditions, and exclusions may apply. Please contact your loan representative, or refer to the GAP Waiver Agreement for a full explanation of the terms of GAP. If you choose GAP, adding the product fee to your loan amount will increase the cost of GAP. You may cancel the protection at any time. If you cancel protection within 90 days you will receive a full refund of any fee paid. You will receive additional information before you are required to pay the fee for this product.
State chartered credit unions in FL, GA, IA, RI, UT, VT, WI may choose GAP with or without a refund provision. Prices of the refundable and non-refundable products are likely to differ. If you choose a refundable product, you may cancel at any time during the loan and receive a refund of the unearned fee calculated by the actuarial method.
State chartered credit unions in CO and SC may cancel at any time during the loan and receive a refund of the unearned fee calculated by the actuarial method.
GAP-1162561.1-0415-0517
For information on Mechanical Repair Coverage (MRC) and Payment Protection/Insurance, please visit our Member Benefits Page.
Questions? Reach Out to Us!
Our
auto loan calculator
 can help you determine how much car you can afford. Utilize our 
auto loan payments calculator
 to help you understand what your monthly auto loan payments could be. Check out The Consumer Financial Protection Bureau (CFPB) new "Auto Loan Shopping Sheet," a step-by-step guide, and additional online resources as part of a new Know Before You Owe initiative aimed at helping consumers shop for an auto loan. The shopping sheet helps consumers see the total cost of a loan and make apples-to-apples comparisons among loan products. The Know Before You Owe auto loan initiative also walks consumers through each step of the auto finance process to help them decide how much they can afford to borrow and what options are right for them. Click here for the "
Auto Loan Shopping Sheet.
"
If you have an existing car loan with another financial institution, consider refinancing your vehicle loan to Launch CU. Call a loan specialist at 321-455-9400 option 3, apply online, or stop in at any of our conveniently located branches to see how we could save you some money on your car loan.
Apply for your vehicle loan online, or call us at 321-455-9400 option 3. That new car smell could be closer than you think.
*
APR = Annual Percentage Rate. Loans subject to credit approval. The rate you pay will be based on your credit history and approximate term. If your risk profile puts you in a higher risk category your rate may be higher. Payment and term affected by amount financed. Certain terms may not be available for all risk categories. Savings account required for a loan. Only a $5 minimum deposit required to open an account and become a Launch CU member. You can open an account if you live, work, worship, or attend school in the counties we serve.