Launch Credit Union is a Proud Sponsor of the Daytona Tortugas
---
Watch Your Savings Grow!
For a limited time, take advantage of our Certificate of Deposit (CD) Specials:
6-Month at 5.00% APY*
12-Month at 4.00% APY*
How to open your CD:
Visit any branch location
Call 321-455-9400 (inside Brevard) or 800-662-5257 (outside Brevard)
With a CD from Launch, you can sit back, relax, and watch your savings grow knowing your funds are federally insured by the NCUA.
View All CD Rates
---
Two Great Cards; One Low Introductory Rate!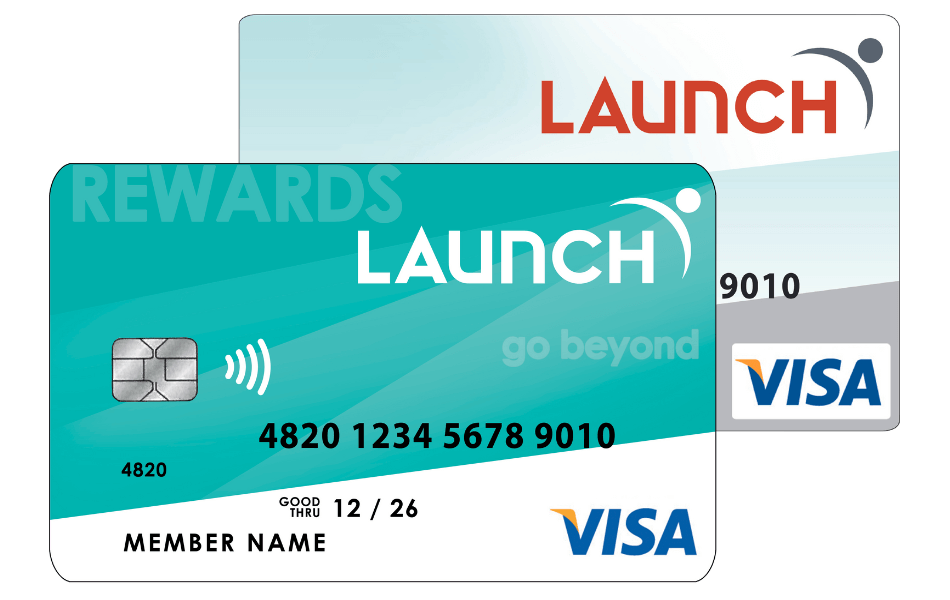 Have a credit card somewhere else? Transfer your balance to Launch!
With the Launch CU Platinum Visa Credit Card, you can enjoy a 3.90% APR** Introductory Rate On purchases & balance transfers for the first 60 days.
You'll enjoy:
Get a 3.90% APR** Introductory Rate
No application fee!
No annual fee!*
No balance transfer fee!*
No cash advance fee!*
Rates as LOW as 8.90% APR** (Platinum VISA®)
Rates as LOW as 10.90% APR** (REWARDS Platinum VISA®)*
Learn More About Our Credit Card Options
Apply Now
---
Enter to win FREE tickets to see the Daytona Tortugas4
*
The dividend rate and annual percentage yield (APY) are fixed and in effect for the term of the certificate. Dividends will be compounded monthly and credited on the last day of the month.
6-Month and 12-Month CD Account: Offer available for a limited time only. The rates advertised are available for 6-Month and 12-Month CD terms as of 07/19/2023 and are subject to change at any time. The minimum deposit required to open is $1,000. The minimum average daily balance to earn APY (Annual Percentage Yield) is $1,000. The APY is based on the assumption that interest will remain in the CD account until maturity. A penalty may be imposed for early withdrawal. Fees may reduce earnings.
**
Introductory Rate and Balance Transfer Rate: *APR = Annual Percentage Rate.  The 3.90% introductory APR for purchases and balance transfers will apply to transactions posted during the first 60 days following issuance of your card.  The 3.90% introductory APR will be in effect for six billing cycles from the date of your first purchase or balance transfer.  After the introductory period your APR will be 8.90% to 17.50% (Platinum VISA®) or 10.90% to 17.50% (REWARDS Platinum VISA®) based on your creditworthiness. Rates are subject to change without notice. Cash advances are excluded from the introductory APR.  Foreign transaction fee of 1.00% of each multiple transaction in US Dollars and 1.00% of each single currency transaction.  Credit card approval depends on creditworthiness and other qualifications.  See our terms and disclosures on the website for more details.  Savings account required to open a credit card. Membership requirements include a $5 minimum opening deposit. You must live, work, worship or attend school in Brevard, Volusia, Orange, Seminole, Flagler or Osceola County to become a member.