How To Apply For College Scholarships
What kinds of scholarships are available?
Some scholarships for college are merit-based, meaning you earn them by meeting or exceeding certain standards set by the scholarship-giver. According to the U.S. Department of Education, you can obtain a merit-based scholarship based upon your academic performance, for a special talent,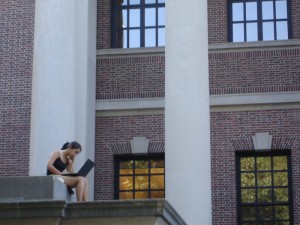 or for a special interest. Other types of college scholarships are based on your financial need.
A large number of scholarship are aimed for particular groups of people. For instance, there are various scholarships that are available only to women, various ethnicities, or high school seniors. Other scholarships are available based upon your parents' employment, or for children whose family member(s) served in the military.
How Much of my education Will A Scholarship Cover?
How much of your education a scholarship will cover will vary depending on the type of scholarship you obtain. Some college scholarships may cover the entire cost of your tuition, while others may only cover a couple hundred our thousand dollars. Regardless of how much the scholarship will cover, you should still apply, as it will reduce the overall cost of your college education.
where do i find scholarships?
There are many resources available to help you find scholarships including:
The financial aid office at a college or career school
A high school or TRIO counselor
The U.S. Department of Labor's FREE Scholarship Search Tool
Your library's reference section
Foundations, religious or community organizations, local businesses, or civic groups
Organizations, (including professional associations) related to your field of interest
Ethnicity-based organizations
Your employer or your parents' employers
Make sure to be careful when looking for scholarships online. Double check to ensure that offers and information you receive are legit, and keep in mind that you will never have to pay any amount of money to find scholarships or financial aid.
When Should I start Applying For College Scholarships?
Each scholarship has a different deadline. Some deadlines are as early as a year before your college start date, others do not require as much time. Ideally you should start looking for college scholarships while your still in high school. Preferably the summer between your junior and senior years. If this is not possible, don't worry, there's still time. Check out some of the free resources above to discover scholarships that are still available, and start applying!
I Found a scholarship. Now, how do I apply?
This too will depend on the type of scholarship you are interested in. First check the website for the scholarship(s) that you are interested in to determine your eligibility and instructions for applying. Always make sure to read the application very carefully, fill it out in its entirety, and ensure to submit it before the deadline.
How Is my scholarship given to me?
Each scholarship is awarded differently. For instance, the money may be given directly to your college to be applied towards tuition, fees, or other amounts you owe. Or, it may be sent directly to you in the form of a check. Either way, the scholarship provider should inform you as to how your scholarship will be provided.
will a scholarship affect my other financial aid?
According to the U.S. Department of Education, a scholarship will affect your other student aid, because all financial aid cannot be more than the cost of your attendance at your school of choice. If you obtain scholarships, be sure to let your school know so that the financial aid department can subtract the amount from the cost of your attendance. Any amount leftover can be covered by other forms of financial aid that you are eligible for.