8 Smart RV Buying Tips
Updated Dec 8, 2021
If you're thinking of purchasing an RV there are many tips you should know before starting your search. Launch has you covered with 8 smart RV buying tips to consider when buying an RV. Check them out below and if it's your first time buying an RV then read our guide.
1.) Find Your Perfect Match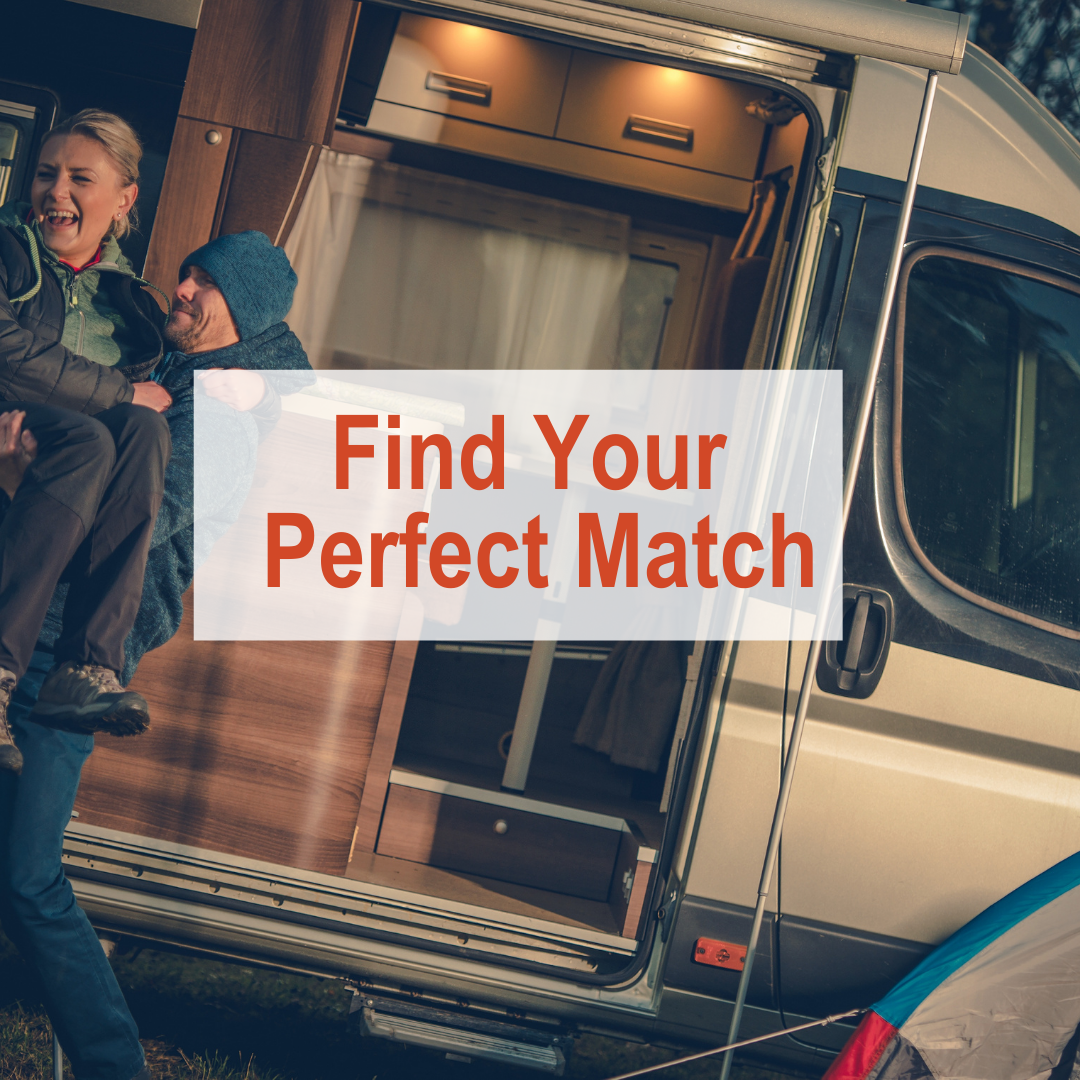 What adventure will you be using your new wheels for? This may just be a passing thought when you're first looking at RVs, but it should be your starting point. You can choose from popup campers to truck campers, small travel trailers, fifth-wheel RV, and the list goes on.
If you're an adventure seeker who will be spending most time outside of the RV then look for an RV that doesn't restrict you because of its length or maneuverability.
Maybe you're looking to do mostly "boondocking" where you utilize free camping spots without amenities or hookups. If so, you'll want to look at things like holding tank capacity and options for electricity like generators & solar panels.
Now if you're looking to live the life of luxury on the road then it's all about the amenities.
2.) Payload Capacity
This is the maximum weight that people plus cargo should neverexceed. This is important in deciding how many things you'd like your RV to be able to hold.
Here's how to calculate your payload capacity:
GVWR – Curb Weight = Payload capacity
Curb Weight: weight of a vehicle or trailer including all standard equipment, full fuel tanks, full fresh water tanks, full propane bottles, and all other equipment fluids, but before taking on any persons or personal cargo.
GVWR: Gross Vehicle Weight Rating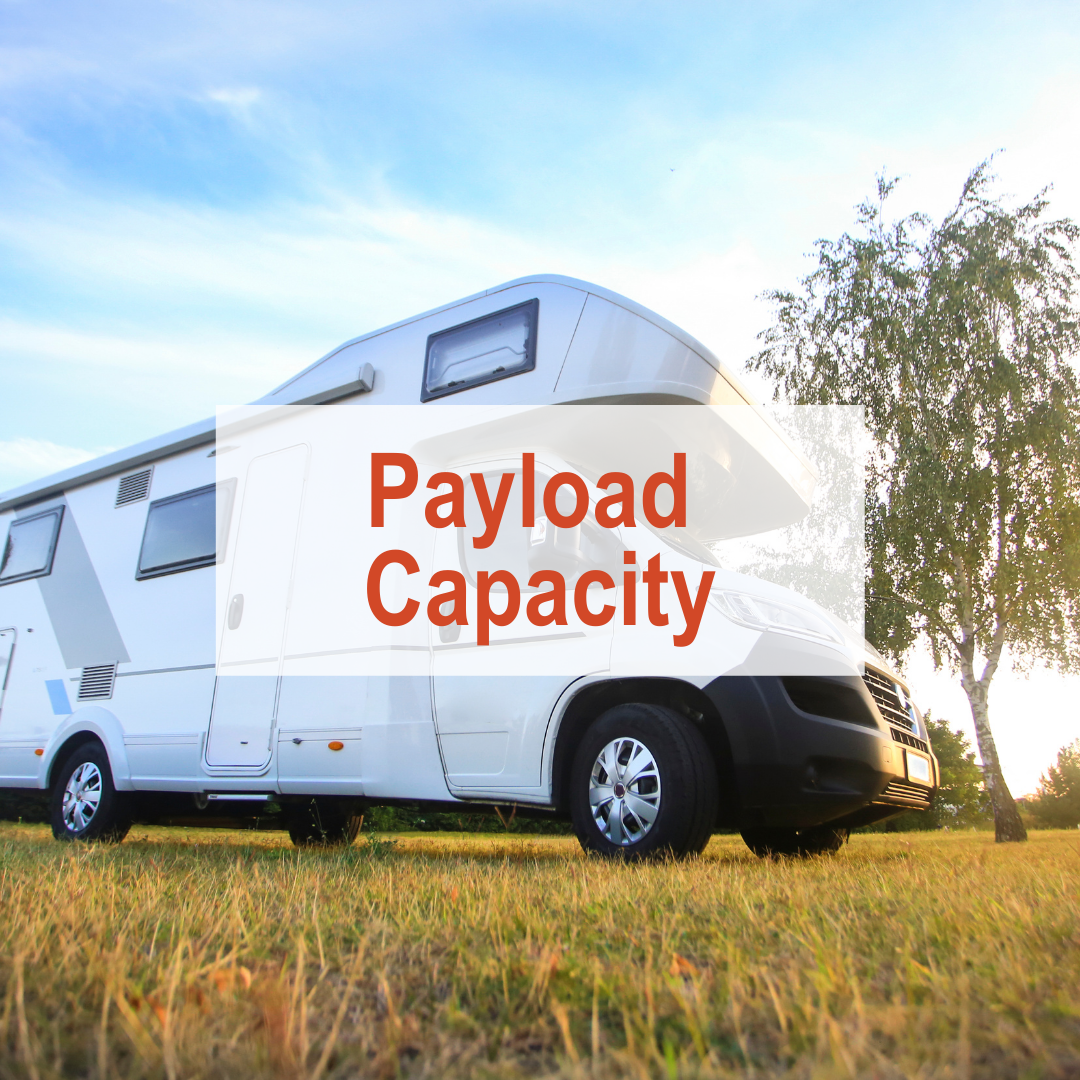 3.) Inspect Every Inch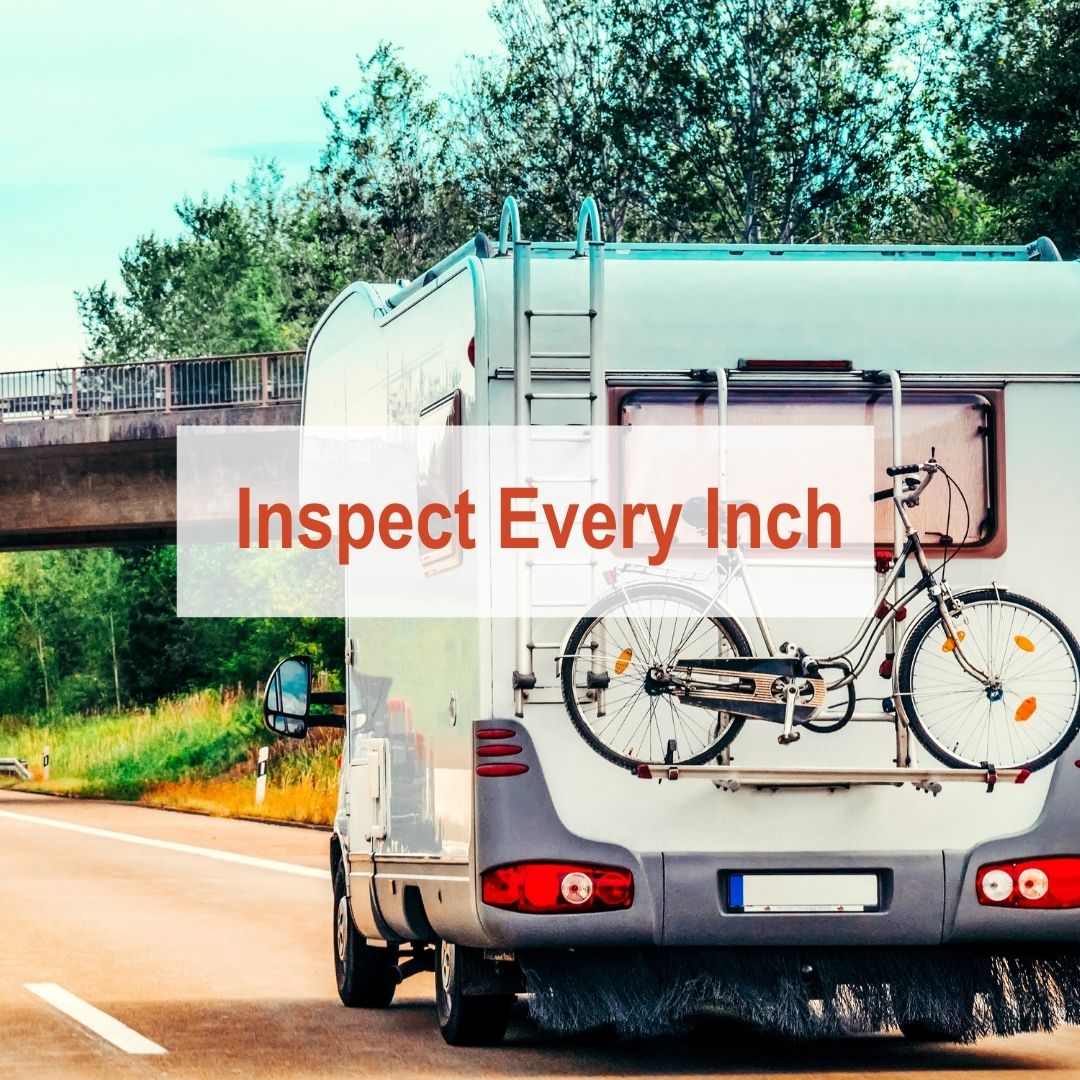 Put an eye on every single inch of your potential RV purchase. From the bathroom fixtures to cabinets, plumbing, windows, & the exterior. If these aren't in working order they could cause lots of problems later down the road.
Things to look out for:
Mold
Flood Damage 
Exterior Corrosion & Rust
Tires 
Water Damage 
4.) Know Its Value
You're going to see a lot of different prices when searching for new or used RVs. Make sure you visit sites like RV Trader to check prices of similar models.
5.) Beware Of Scams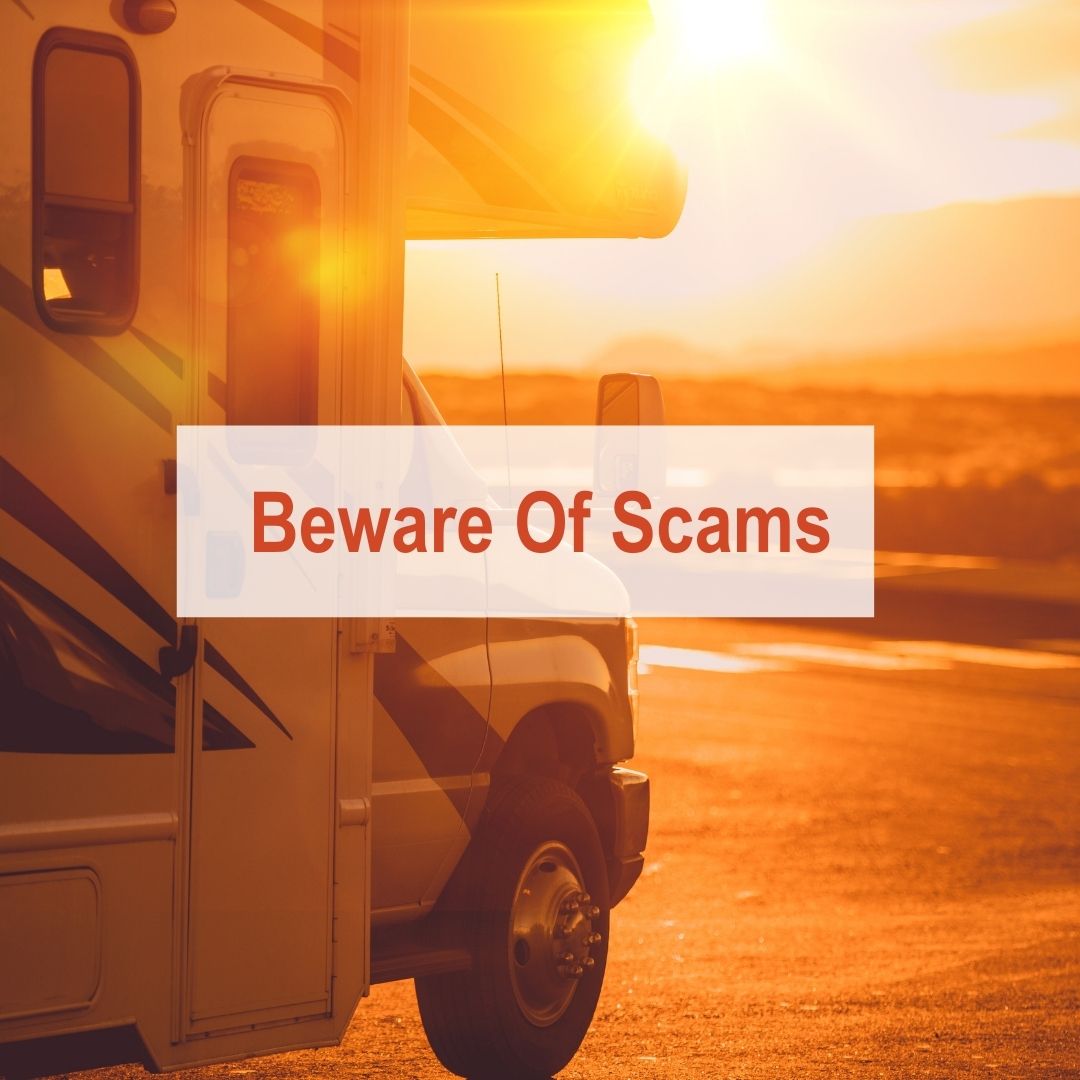 This is especially important if you're not buying from a reputable RV dealer. Be on the lookout for scams if you're buying via Craigslist, Facebook Marketplace, etc. A tale tell sign is if the person asks you to wire them money or pay by check.
6.) Test Drive The RV
You may know how to drive, but do you know how to drive a HUGE RV? Take the time to test drive different makes & models to find the best one suited for your needs.
Things to consider:
Your Sight line (how well you're able to drive, make turns, & backup)
How it Handles (you may experience different terrains depending on where you're headed)
Technology(test of the controls such as a back up camera, slide, awning, etc.)
7.) Opt For Insurance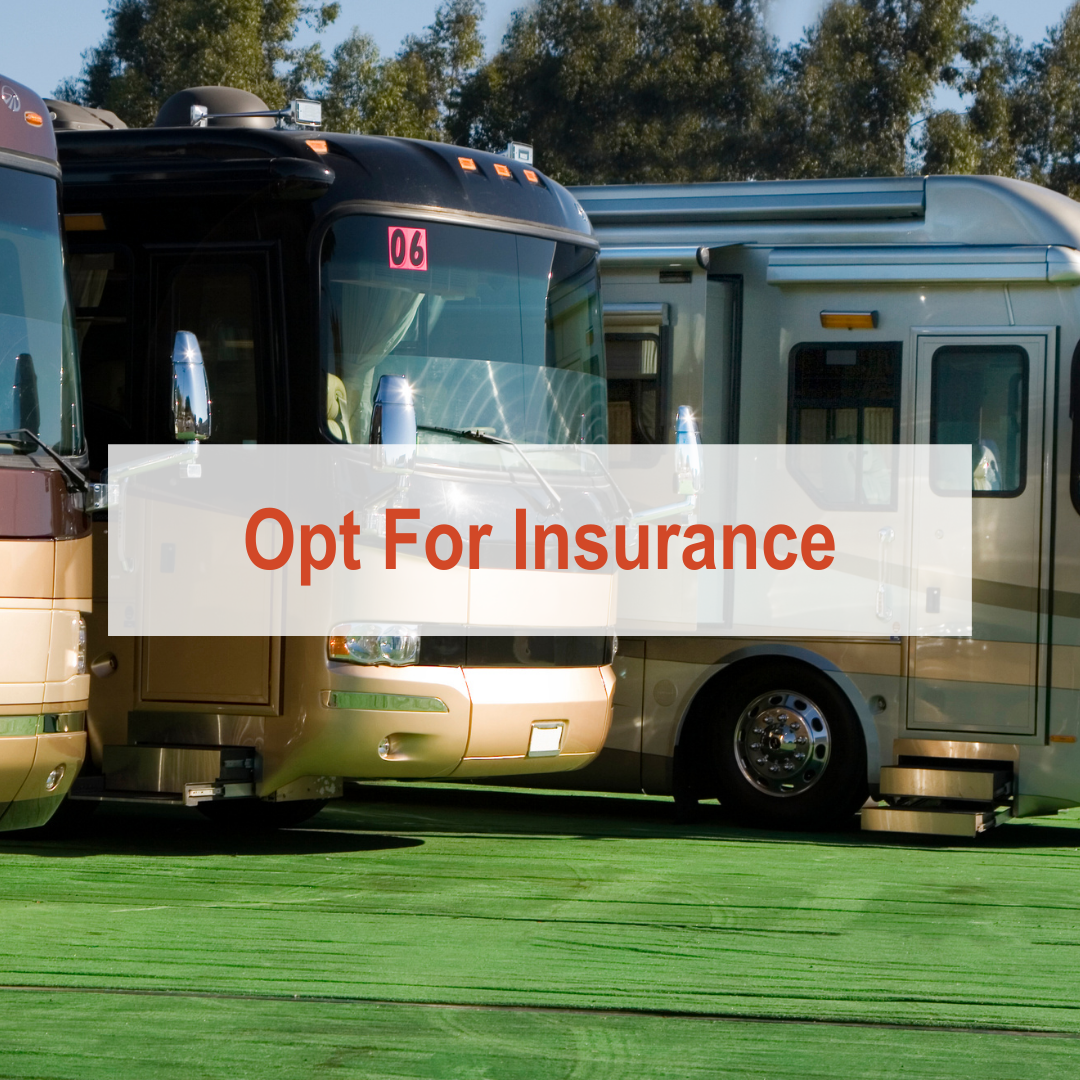 You don't want to get stuck on the side of the road or the middle of nowhere without insurance & roadside assistance. A tow bill could cost you hundreds of dollars. Your RV insurance depends on the class of your vehicle and can include collision, comprehensive, & liability coverage.
8.) Pick The Right Lender
It's important to pick the right financial partner when buying your RV. Launch offers RV financing in Brevard and Volusia County with competitive rates and flexible terms. Not to mention friendly and courteous service that can't be beat. Launch FCU finances both new and used boats, and offers loan terms up to 240 months. This will help you get on the open road faster, and make paying for your RV less of a financial strain.