Bigger Isn't Always Better: Eating Healthy On A Budget
According to the CDC, 69% of adults 20 years of age and older are overweight, and 20.5% of adolescents between the ages of 12-19 are obese. Eating healthy can be a huge challenge, especially when you are on a budget. Unhealthy food is often cheaper and more accessible than healthy foods, but these cheaper, unhealthy foods make us vulnerable to very expensive medical complications later in life. Eating healthy on a budget is possible; it just takes a little bit of planning, research, and creativity.
According to NerdFitness, our culture is obsessed with size. We have the mentality that bigger is better. We have all been guilty of classifying a good deal by the amount of food on our plate. Many of us have complimented a restaurant by stating, "You get a lot for your money." NerdFitness advises that as a culture we need to stop evaluating a good deal by price-per-calorie; rather we need to start evaluating food by price-per-nutrient.
There are plenty of foods that you can buy at your local supermarket that are both healthy and inexpensive. Let's take a look at how you can start eating healthy on a budget.
Stock up on fresh produce when it is in season, and freeze it for later use. Buying fruits and vegetables out of season can be extremely expensive. Freezing the vegetables and fruit will not take away from their nutritional value.
Don't shy away from buying pre-packaged frozen vegetables. According to NerdFitness, frozen vegetables are frozen at peak ripeness, when they are the most nutritionally dense. This means that you are still getting nutrition, but at a better price than if you were to buy fresh vegetables.
Look for sales and cut coupons. Consider planning your meals for the week based upon what is on sale in your local supermarket's local ad.
If you love to eat meat, think about buying less expensive cuts. For instance, you could buy chicken thighs instead of chicken breasts. You could also try using a slow cooker to make tougher cuts of meat more tender.
Stock your pantry with beans and other whole grains. Quinoa and brown rice can be great additions to meals and even help with meal prep. Black beans are also a very inexpensive addition to any meal and will help to keep you full longer.
Prep your meals ahead of time. Planning and prepping your lunches for the week can not only help you save money from eating out but can also help you to save yourself some calories. Try cooking your meals for the week on Sunday evening, and put them in Tupperware to be used for lunch during the workweek.
Utilize leftovers.
Keep your pantry and refrigerator neat and organized. According to the Kitchen, a clean and organized pantry and refrigerator are essential to saving. Make sure you are able to find your leftovers, and that they do not get pushed to the back. Keeping an organized refrigerator will help you to waste less.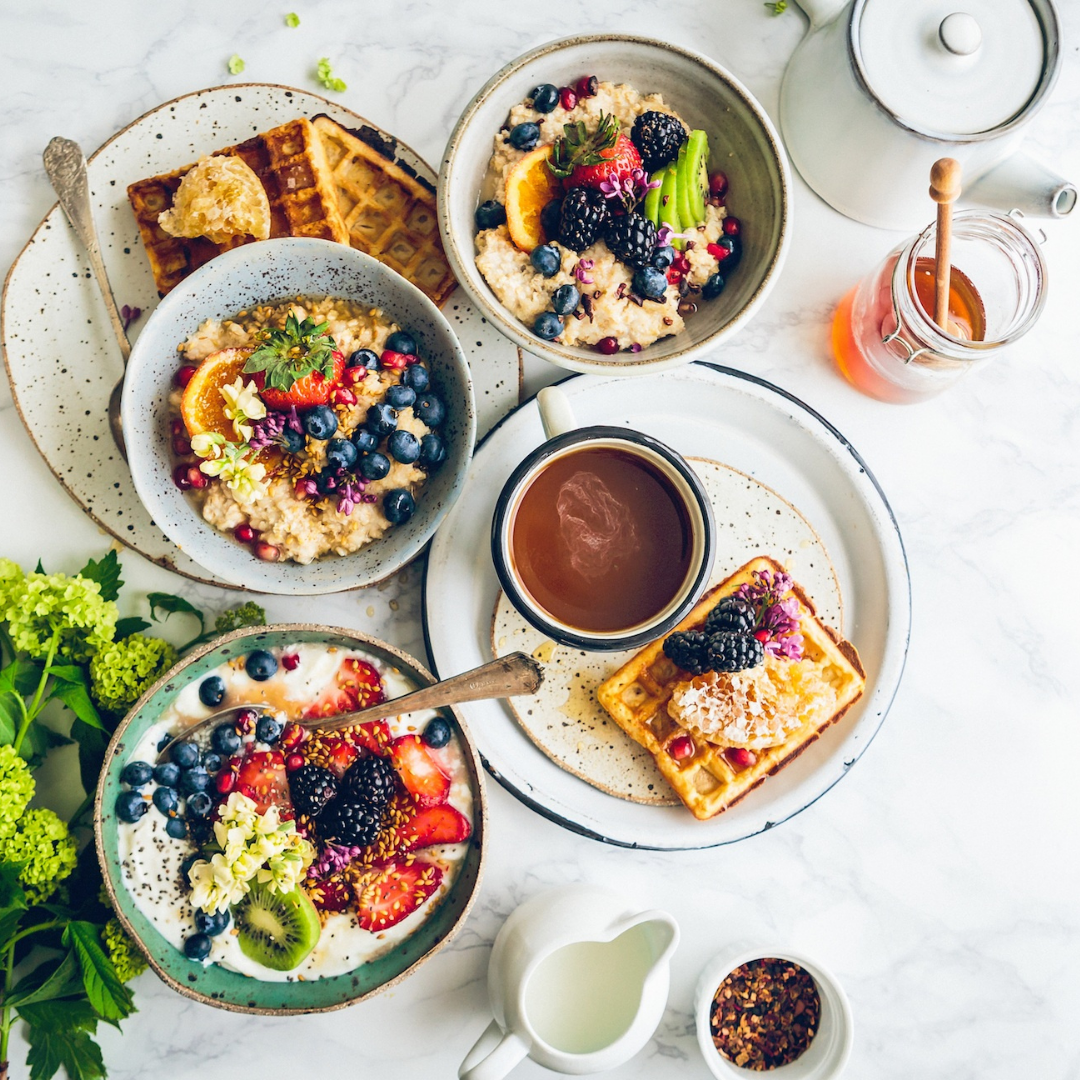 Eating healthy doesn't mean that you have to break the bank. There are many solutions to eating healthy on a budget, however it may just take a little bit of planning ahead. Next time you are craving chocolate and go for that molten lava cake with the amazingly delicious fudge center, think instead of grabbing a banana with a little bit of low calorie chocolate syrup. I promise you that this will kick your chocolate craving out the back door. So you see, eating healthy on a budget doesn't mean you have to give up everything that you love. It just means that you have to find alternatives to satisfy your food desires.
© Copyright 2015 Launch Credit Union. All Rights Reserved