Mortgage Refinancing: Crash Course
The main reason that many people decide to refinance their home loan is to lower the interest rate or payments, change the term, or to get the loan paid off faster. Regardless of your reason, this post will provide you with good insight into mortgage refinancing to help determine if it is a good option for you.
Mortgage Refinancing Basics
Mortgage refinancing helps homeowners to meet their goals in terms of lowering interest rates, improving the term or the loan, or building equity at a faster rate. When you refinance your home loan, your new mortgage lender pays off your mortgage with your other financial institution, and replaces it with a new mortgage.
It is important to keep in mind that a mortgage refi is different from a second mortgage.  With a second mortgage you are taking out another loan in addition to your current mortgage. With a second mortgage you are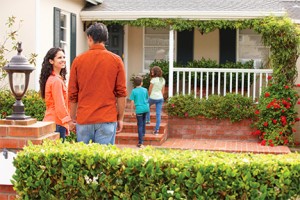 able to access the equity you have built in your home, while using your house as collateral. Equity is the difference between the appraised value of your property and the outstanding principle balance owed on it.
Four Benefits Of Refinancing A Mortgage
Refinancing your mortgage can help you obtain a better rate. With a lower interest rate you may be able to obtain lower payments. If you are able to obtain a lower interest rate, you will end up paying less for your home.
You can own your home sooner. By refinancing your mortgage you may be able to shorten the term. For instance, if you have a 30-year loan, refinancing it to a 15-year term means you will own your home and build equity more quickly.
You may be able to switch from an adjustable rate to a fixed rate.
You may receive better, personalized service.
Should I Refinance My Home Loan?
Before deciding if you should refinance your home loan, consider utilizing a Mortgage Refinancing Calculator to determine if a refinance could save you time and money. Then ask yourself:
What is my credit score?
Your credit score is a very important factor that financial institutions take into consideration when you apply to refinance your home. The better your credit score, the more chance you will have at obtaining a good interest rate. To find out what elements make up your credit score, click here.
What are my long-term financial goals?
Before you decide to refinance your home, make sure that you have a clear purpose.
Is refinancing an affordable option for me?
Keep in mind that there are costs associated with mortgage refinancing such as closing costs. Refinancing can save you a lot of money in the long run, just make sure that you are aware of the initial expenses.
© Copyright 2016 Launch Credit Union. All Rights Reserved