Launch Digital Banking Enhancements You Should Know About
Launch CU has partnered with an industry leading provider in Digital Banking to enhance the platform for our financial services.
These exciting changes will take place in May 2022. We are taking Digital Banking to the next level by providing featured enhancements, you have been asking for!
We are excited to roll it out soon so that it's easier for you to Bank Virtually Anywhere…Anytime!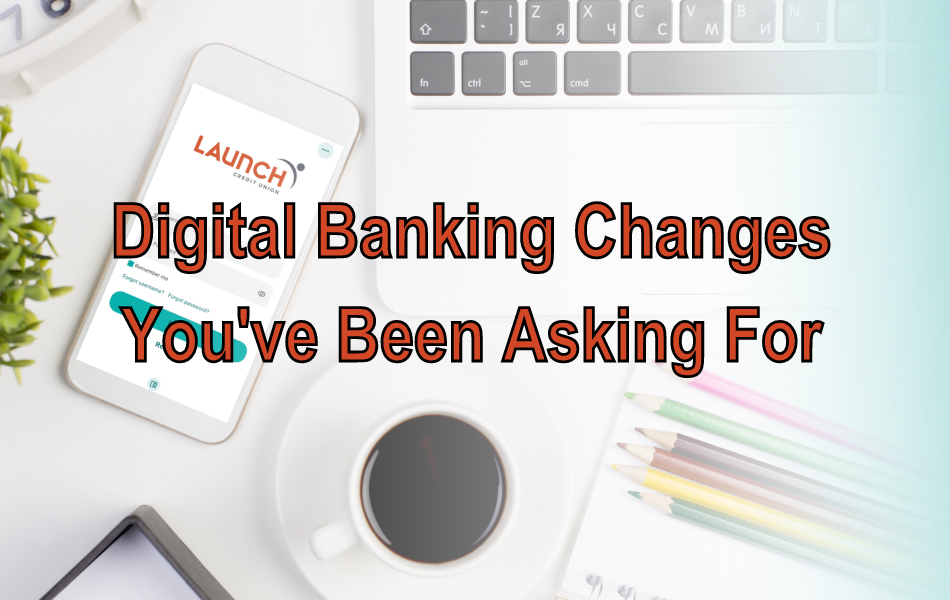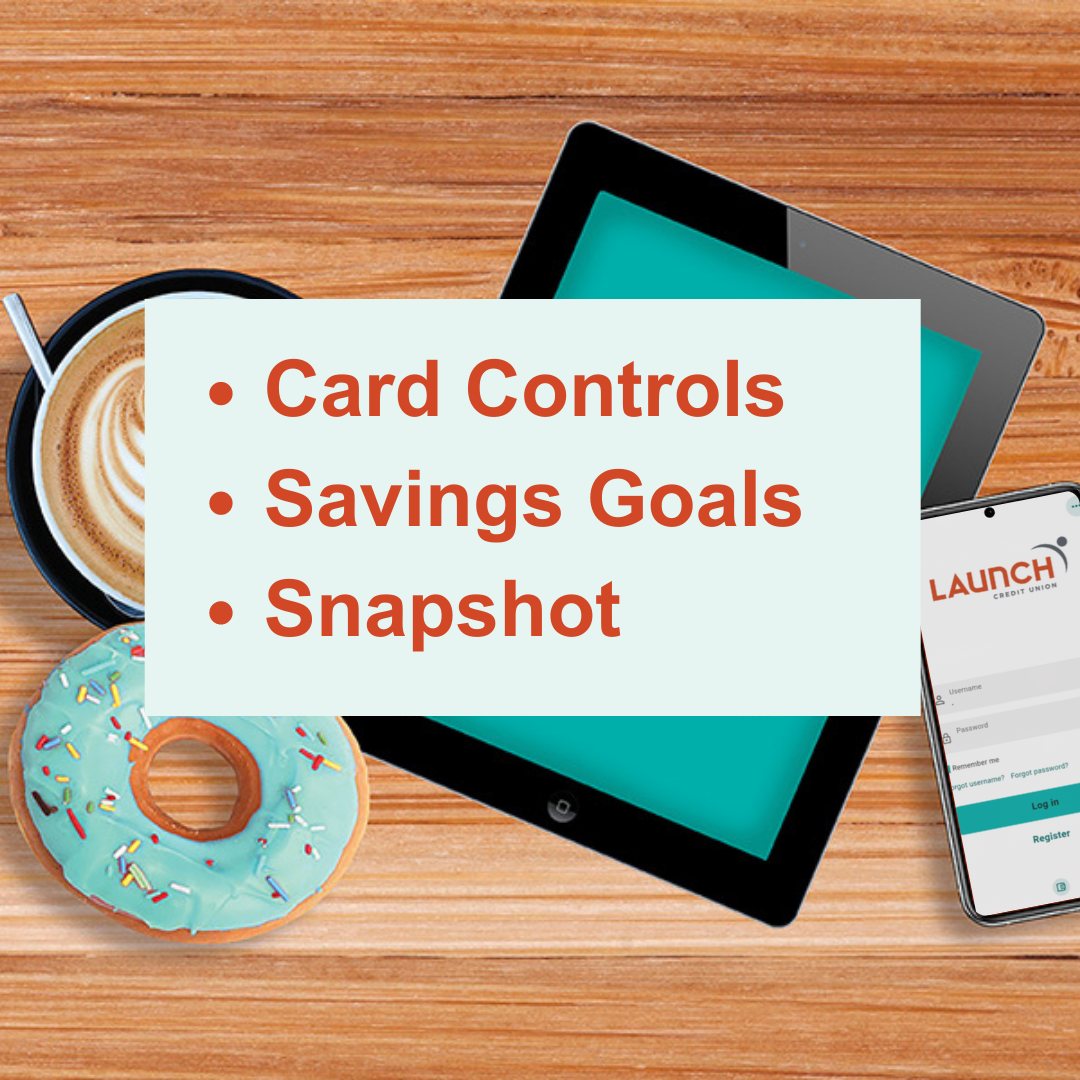 We're Here to Help With Your Digital Banking Needs
We have created some short video tutorials to help you learn more about our new digital banking experience.
New Features Include:
Card Controls – Set up Alerts, and customized controls on Transaction Types, Limits, Locations and Merchants. Also, Card activation, Travel Notices and turning the card On/Off.
Savings Goals – Financial Wellness – Create a financial savings goal in which you can set up a category, amount, and target completion date to save for. Add an image to help create excitement for saving.
Snapshot – Snapshot allows you to view your account(s) balances at a glance on your mobile phone without logging fully into Digital Banking on the app. Snapshot must be turned on within the app's settings before you can view your accounts.
Although the enhanced platform will provide members with many additional features to make it easier to bank anywhere, anytime; the Direct Pay option will no longer be available and the following current functions will need to be setup on the enhanced platform again:
Personalized Account Nicknames
Linked Member to Member (one time and recurring transfer) accounts
Linked external accounts for viewing balances and transactions only

Linked external accounts for transfers will continue to be available
Digital Banking downtime will be minimal for you. Our employees have been working diligently to provide you with features for an improved Digital Banking experience!
Watch our website, emails, and social media for more information.