What Is a Certificate of Deposit (CD)?
Updated: September 27, 2023
A certificate of deposit (CD) is an investment product that can help you earn a higher interest or dividend rate than you would with a regular savings account. When you invest in a CD, you deposit a certain amount of cash with a bank and promise not to touch it until a certain date. That date is when the CD "matures," and it generally ranges from three months to five years. In exchange, the financial institution agrees to return that money to you on that future maturity date, along with a set amount of earned interest or dividends.
•    CDs lock in a fixed rate with a set maturity date.
•    They feature predictable returns, offering higher interest or dividend rates than regular savings accounts.
•    CDs can be a smart way to save for short and medium-term savings goals.
Many people also find CDs attractive for their flexibility. You determine how much you want to deposit (within the financial institution's minimum deposit guidelines), as well as the maturity date that works for you. However, if you need to withdraw your money before the CD matures, they may charge a significant early withdrawal penalty, meaning you won't collect all the interest you expected.
Many people choose a CD when they need to earmark money for a specific short- or medium-term goal. For example, if you're saving up for a down payment on a house or car, a CD is a good way to put money aside while allowing it to earn interest or dividends. Since it's risk-free, you don't have to worry about the CD losing value over time. 
Because the CD term (or length) can vary, you'll want to choose a maturity date that lines up with your goals. For example, if you have a vacation planned a year from now, you may want to purchase a 12-month CD. It will keep that cash safe while earning higher interest or dividends—increasing the amount of money you'll have for your trip. However, unlike a savings account, you won't be able to add to a traditional CD once it's opened. You'll have to keep any additional savings elsewhere, like in a high-yield savings account.
The most important thing to remember when opting for a CD is that you won't be able to touch that money before the maturity date without an early withdrawal penalty. To avoid early withdrawal fees, make sure you have other funds you can access in case of an emergency. 
And if you're saving for something specific, make sure that it can wait until the CD's maturity date. For example, if you're saving for a down payment on a house, but real estate values in your area are rising quickly, you could miss the opportunity to bid on an affordable property while waiting for a five-year CD account to mature.
Financial Institutions offer CDs with varying rates. In most cases, the longer the term of the CD, the higher the yield you'll receive. Not only will your rate improve with a longer-term CD, but the amount you'll collect will, too. That's because interest or dividends on a CD is compounded; whatever you've earned during the term gets rolled into the amount earning higher interest or dividends going forward.
For example, say your deposit amount is $5,000 in a one-year CD with a 2.8% rate. At maturity, you'll earn $140 in interest or dividends—getting a total of $5,140 back. However, if you opt for a five-year CD at the same rate, you'll eventually get back $5,740, thanks to the power of compounding.
Once your CD matures, the financial institution will generally offer you the opportunity to reinvest in a new CD. In fact, if you don't withdraw your money during the grace period after your CD matures, many financial institutions will automatically reinvest your funds in a new CD account with the same term.
Reinvesting may be a good option if you realize that you need to put off taking that vacation, or if you're no longer sure about buying a house. If CD rates rose since you first invested, it can also mean a chance to reinvest at a higher interest or dividend rate.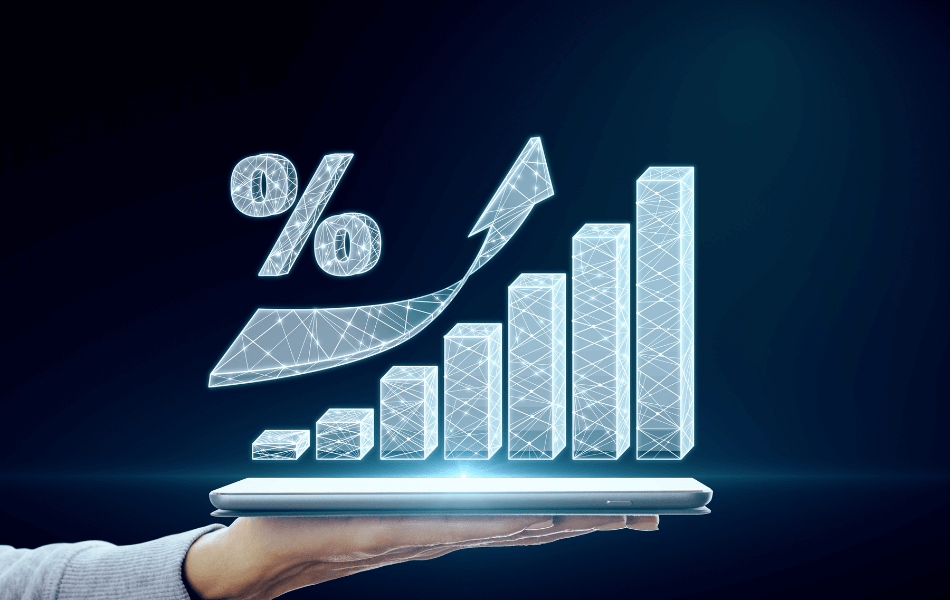 Unlike the stock market, CDs allow you to grow your money with a locked-in rate of return and maximum security. With a Certificate of Deposit (CD) from Launch, you can sit back, relax, and watch your savings grow knowing your funds are federally insured by NCUA. We're here to help in any way we can. Our goal is to help you go beyond to reach your financial and life goals.