Launch Credit Union Featured in Brevard Business News
"Launch Credit Union strives to serve its members in an efficient manner, whether that be in a branch office or through the use of our technology platforms. We also strive to add value for them. That's important," said Kevin LeBeau, EVP, CFO, Launch Credit Union.
To read the entire Brevard Business News article, CLICK HERE.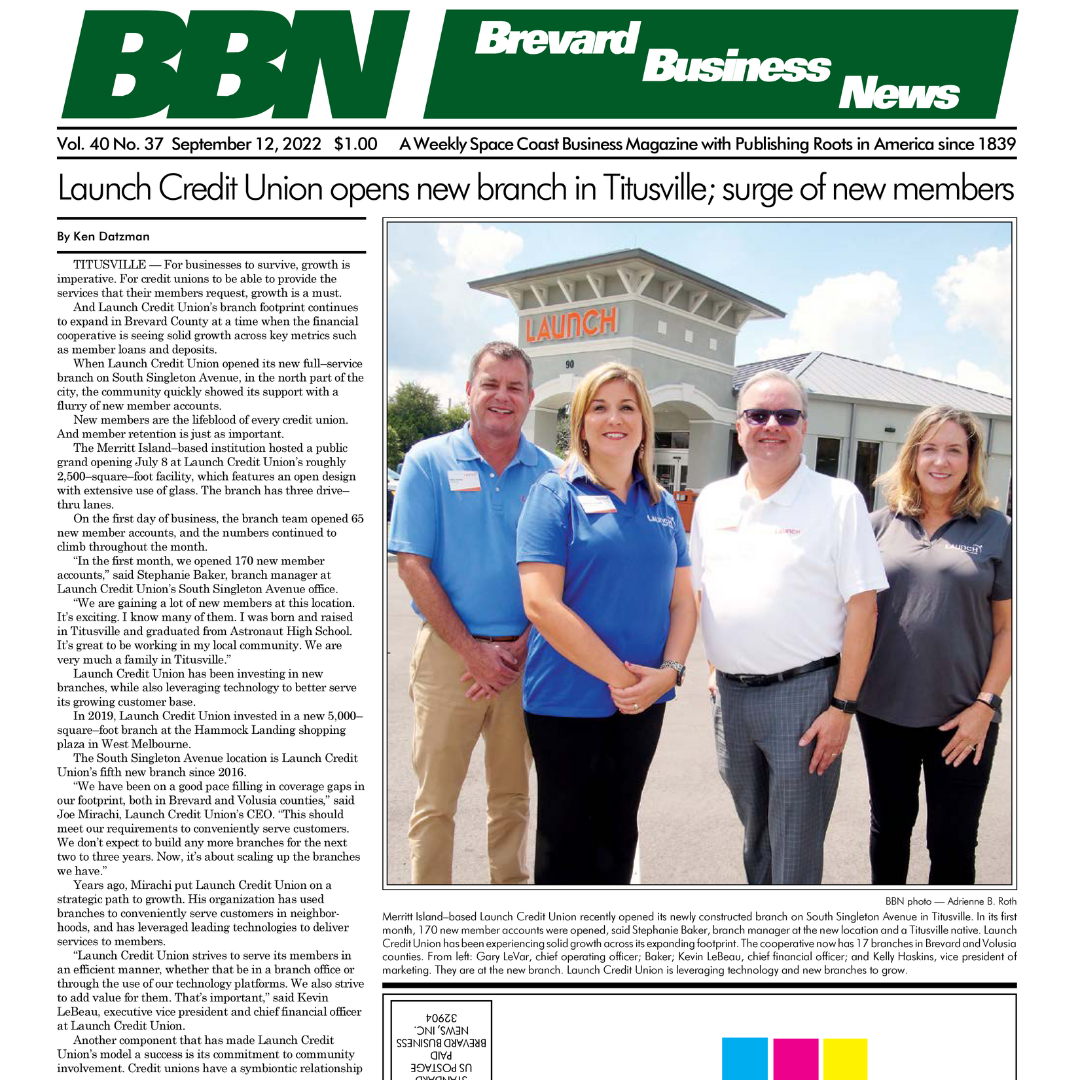 "Titusville is growing. I say it all the time, we are the 'new' Titusville. We're back. We are no longer the city east of Orlando, or the city north of Melbourne, or the city south of Daytona. We are 'Titusville.' And Launch Credit Union has been part of the Titusville family for a long time. Now, they are investing again in our community. We're pleased to see that," said Titusville Mayor Dan Diesel. (Datzman, 2021)
To read the entire Brevard Business News article, CLICK HERE