Best Places To Watch A Launch On The Space Coast
We're blasting into a new decade on the Space Coast…literally. Rocket launches at Cape Canaveral happen regularly and are becoming more frequent. NASA, SpaceX, and United Launch Alliance are launching rockets day and night so make sure you experience both. So where are the best places to watch a launch on the Space Coast? From Titusville to Cocoa Beach, there is no shortage of viewing spots.
Kennedy Space Center Visitor Complex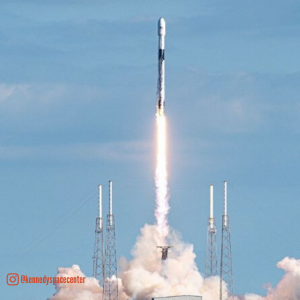 First and foremost, the Kennedy Space Center Visitor Complex! Of course, this is top of the list because they offer the closest viewing spots and live commentary from space experts. If you buy tickets for the Space Center, you can watch a launch from Space Shuttle Atlantis at the main visitor complex. If you'd like an up close view, you can pay an extra $49 to watch from the LC-39 Observation Gantry. For a closer view with a lower price, you can watch from the Banana Creek Launch viewing area for an additional $20.
Titusville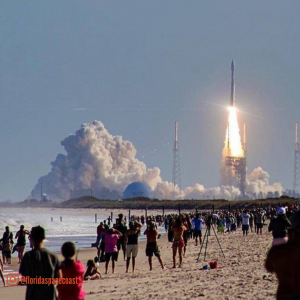 Titusville has tons of viewing spots to watch launches. You can see rocket launches just over the Indian River.  If you want a lively atmosphere and food while watching a launch check out Shiloh Steak & Seafood's Mangrove Deck where you'll have awesome views of the launch.
Max Brewer Bridge (Parrish Park)
Port Canaveral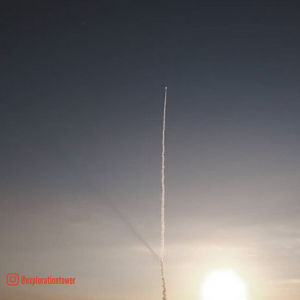 Port Canaveral is the second busiest cruise passenger port in the world. It's also a prime spot for launch watching. You can see the launches by boat on the Intracoastal Waterway, at the park, or at the Exploration Tower's 7th floor observation deck.
Port Canaveral's Exploration Tower
Cocoa Beach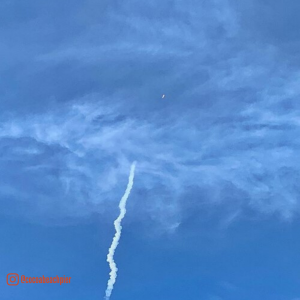 Cocoa Beach has their fair share of spots to watch rocket launches. This is a great spot to watch a rocket launch and catch some big waves. You can watch with the whole family at the Westgate Cocoa Beach Pier or one of the local parks.
Wherever you choose to watch a launch, you're sure to have an amazing view of the Space Coast. We hope this roundup of the best places to watch a launch on the Space Coast will give you new ones to try each time. If you're looking for more activities to try check out our frugal family night ideas.